Northeast braces for spring nor'easter's heavy snow, winds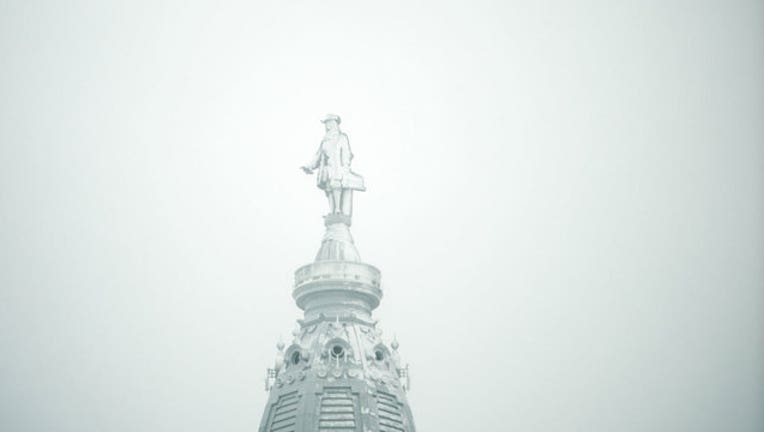 article
PHILADELPHIA (AP) - The fourth nor'easter in three weeks moved through the winter weary Northeast on Wednesday, the first full day of spring, packing high winds and the potential of dumping a foot or more of snow from West Virginia to New England.
Airlines canceled thousands of flights and school districts throughout the Northeast canceled classes ahead of the storm that was expected to intensify Wednesday afternoon, with heavy, wet snow a threat to knock out power around the region. Shore towns were warned of the possibility of coastal flooding.
Snow started falling Tuesday night in West Virginia and Kentucky and continued through Wednesday morning, while mid-Atlantic states saw a wintry mix before the precipitation was to change over to all snow.
The National Weather Service said the storm was expected to kick into gear in the mid-Atlantic by late Wednesday morning, then head north to New York and New England. But forecasters noted that the storm had sharp gradients that could cause several inches to fall in some spots, while nearby areas could see much less accumulation.
"It's definitely a tricky forecast," said Dan Petersen, a meteorologist with the National Weather Service's Weather Prediction Center in Maryland. "We're still expecting heavy snows throughout the region, but there could be lower numbers in some coastal areas where warmer temperatures are causing rain or more of a wintry mix."
Winter-whipped residents said they were ready for the latest storm, though many hoped it would be the last and give way to spring.
"I didn't think I'd still need to keep storm stuff in my car in late March, but what are you going to do?" Wilson Collins said as he prepared to leave his Toms River, New Jersey, home on Wednesday morning, checking his trunk to make sure he had a shovel, a blanket and other emergency items. "I'm hoping most of the snow will accumulate just on the grass, but the roads will be a mess no matter what. I just hope this is finally it." 
Residents were being urged to stay home and off the roads, if possible, on Wednesday, so crews could work to keep streets clear.
The flight-tracking site FlightAware reported more than 3,300 canceled flights across the U.S. on Wednesday, most in the Northeast. 
On the ground, Amtrak scaled back service on the Northeast corridor and some states banned certain types of trucks from major highways.