Spotty showers and cool temperatures Friday extend into the weekend
(FOX 2) - Good Friday morning everybody! 
As we approach the weekend we see our weather deteriorate a bit...but hey the weekend is the weekend, so we got that going for us!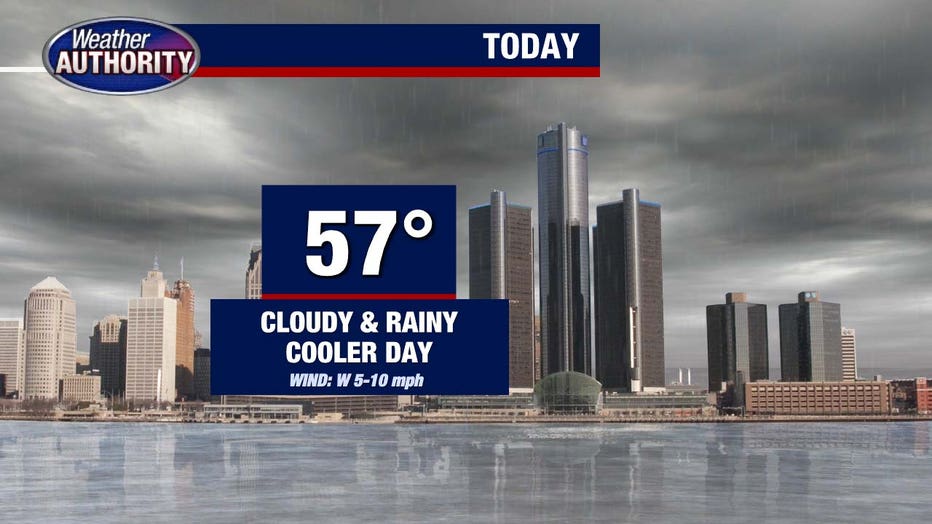 Starting today we will see some spotty showers early on Friday that continue into the afternoon. 
Temperatures will be in the upper 50s when we wake up but will drop by lunchtime to about 52 degrees. That is where we will settle in for the remainder of the day as the rain showers taper off and the cloudy skies linger.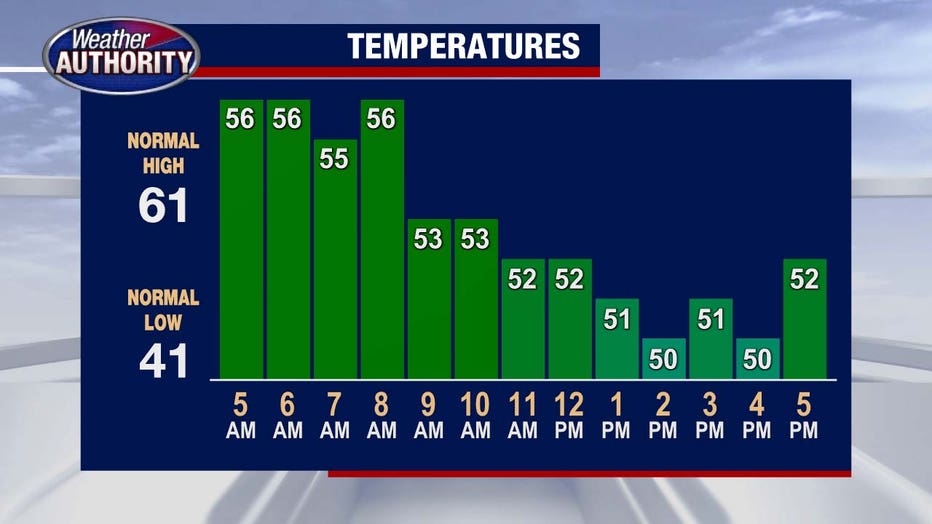 Waking up Saturday morning temperatures will be a cool but not terribly cold 46 degrees. 
Spotty showers will be on and off through most of the day on Saturday as temperatures again build to about 57 degrees. Sunday morning will see temperatures drop even further as we dip into the middle and upper 30s. A chilly start!
Sunday will be mainly cloudy and mainly dry. There is an outside shot we could get a sprinkler too, but for the most part it looks drier.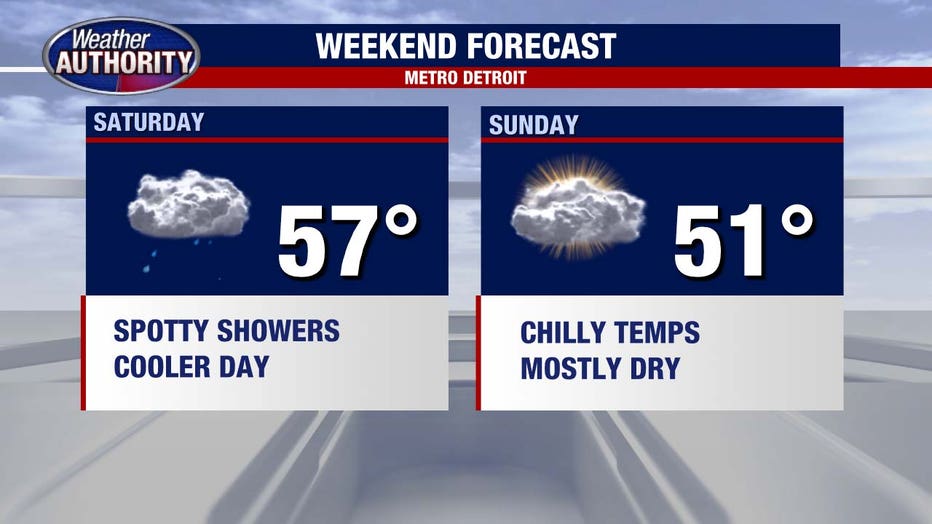 The last week of April is shaping up to be slightly cooler than average, but thankfully dry. 
Plan on mainly upper 50s.