Sunshine with temperatures in the 30s and 40s this weekend
(FOX 2) - A calmer weather pattern is in the air as we head into the weekend. 
Moving into Friday, plan on things being a little cooler than yesterday, with high temperatures remaining stuck in the upper 30s. A snow flurry is possible but will not prove to be a big deal. 
Colder air rushes in tonight as we see lows fall to 23 degrees.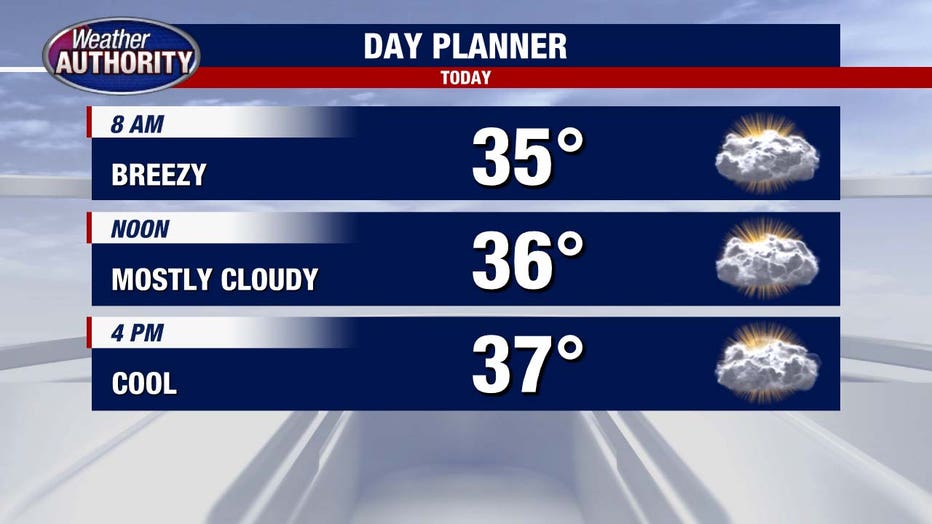 Heading into the weekend, more sunshine is on tap! 
Temperatures are set to rebound Saturday afternoon to 39 degrees with mainly sunny conditions. Cooler again overnight Saturday night as we fall to 26, but Super Bowl Sunday warms up to 46 degrees!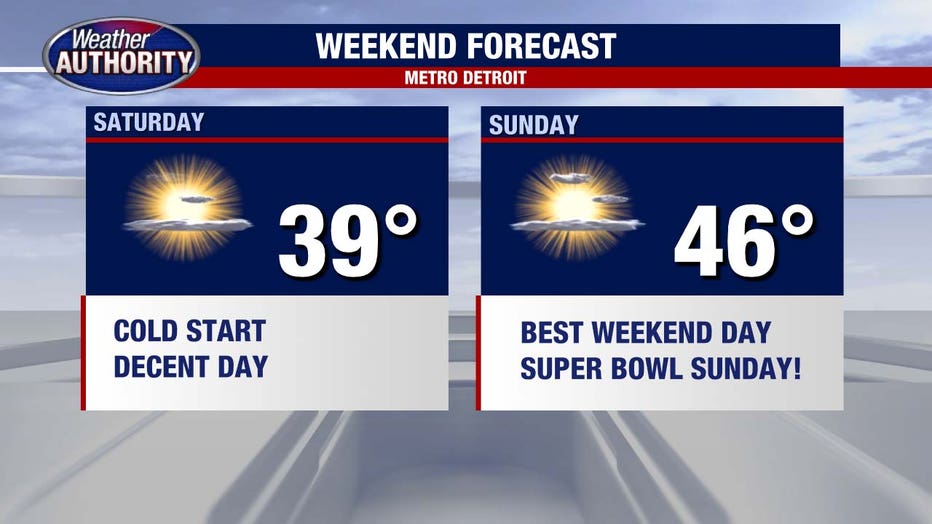 What a way to end the weekend!
Milder temperatures continue into next week with a couple 50s on tap. Wowza!