Temperatures swing to 60s and 70s this week along with widespread rain potential Monday night
(FOX 2) - We'll be turning the temperatures up, starting today as we make a run at 60 degrees this afternoon. 
Clouds spill in, dulling the brilliant blue from Sunday and eventually rain returns to the forecast.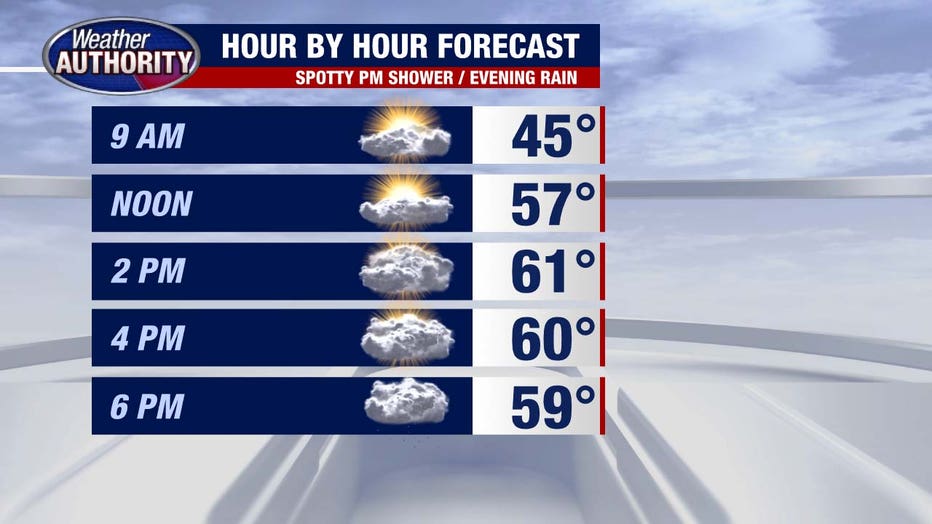 We'll be dry this morning, with a few showers possible this afternoon and widespread rain this evening and tonight.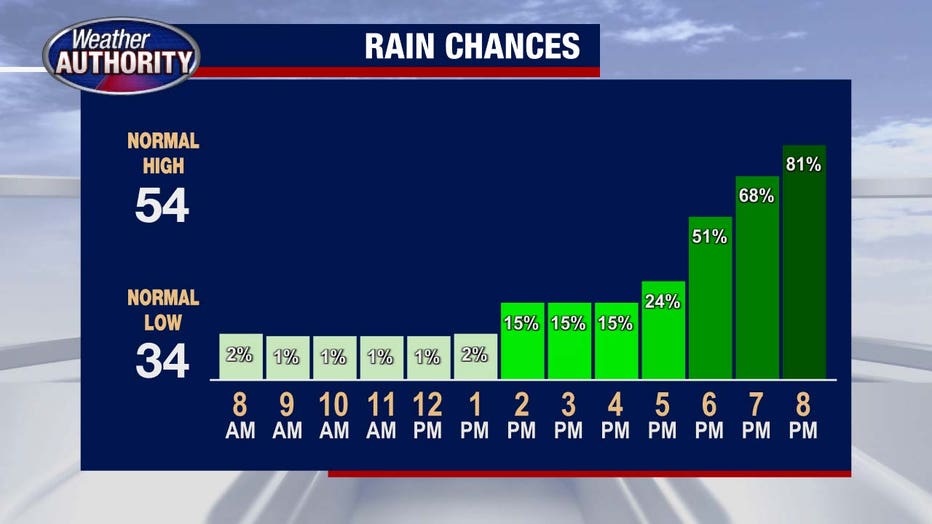 Rain totals will range from three-quarters of an inch in our northern communities to 1/4 inch in Monroe and Lenawee Counties.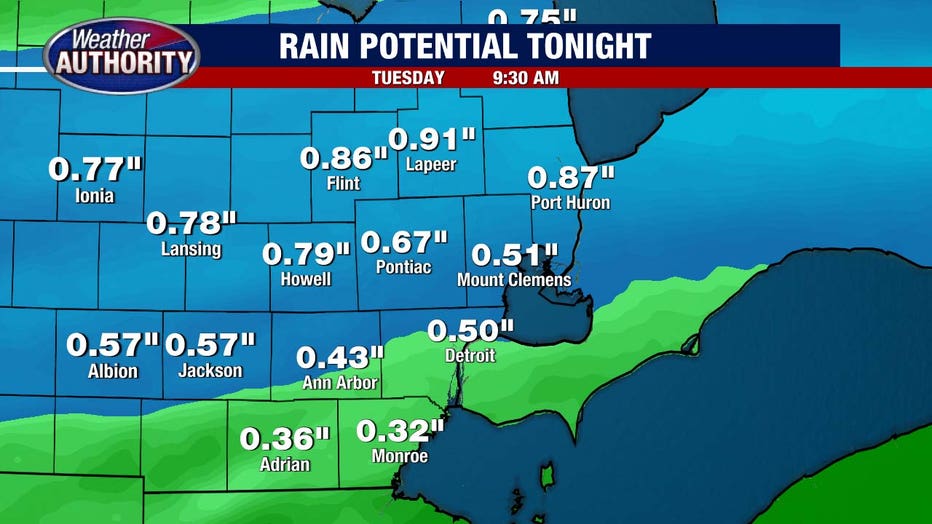 Some showers linger Tuesday morning with most of the day dry. 
Temperatures step back only to surge up Wednesday with the warmest feel of the year on the way.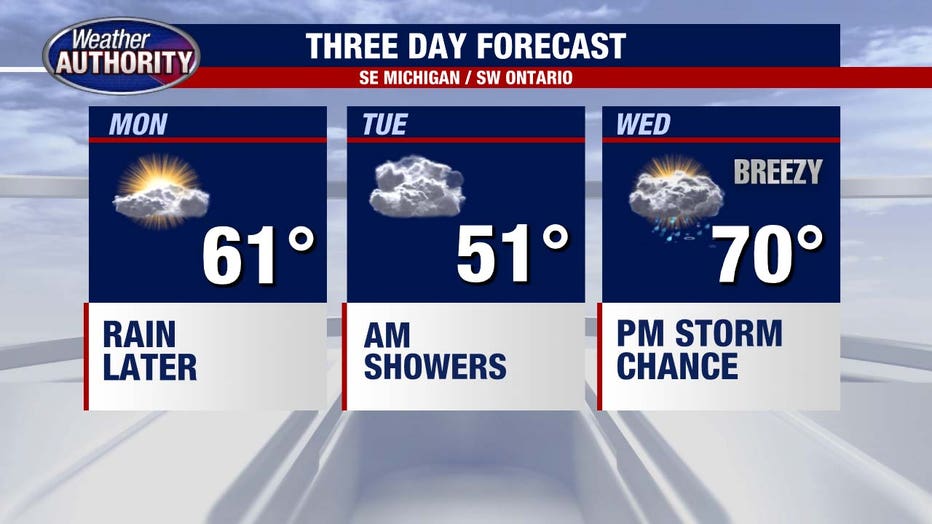 We'll pay the price for the warmth with the chance for strong or severe storms Wednesday afternoon as the cold front crashes in. 
MORE WEATHER NEWS: National Weather Service: EF-0 tornado touches down in Dundee
There are some solid ingredients in place to support that threat, but it's far from a sure thing. So, a day to keep in mind but not freak out about. We'll dip Thursday with the Tigers home opener coming in cooler and windy, but not bad. 
Easter Sunday looks to be the warmer of the weekend days.