National Weather Service: EF-0 tornado touches down in Dundee
DUNDEE, Mich. (FOX 2) - A severe storm tore through Dundee, Monroe County, Saturday morning causing damage to buildings in the area. 
The National Weather Service confirmed this afternoon that an EF0 tornado touched down early this morning. They released the following damage survey report: 
"The tornado touched down at the intersection of Brewer Rd and Petersburg Rd west southwest of Dundee. Damage in this area included a stand of pine trees down, damage to an outbuilding, and some significant shingle damage to a house with winds estimated at 75 mph in strength. The tornado then tracked along Brewer Rd with damage consisting of sporadic downed large limbs as Brewer Rd turned into Riley St. upon entering into the village of Dundee. Estimated wind speeds increased to a peak of 80 mph in downtown Dundee...specifically in the immediate vicinity of Memorial Park...with increased wind speeds aided by funneling effects between downtown buildings. Damage in this area consisted of a roof being partially blown off, windows blown out, downed limbs, and nearby car damage. The tornado then tracked further east northeastward until ending near the intersection of Dixon Rd and Sullivan Rd with continued sporadic downed large limbs."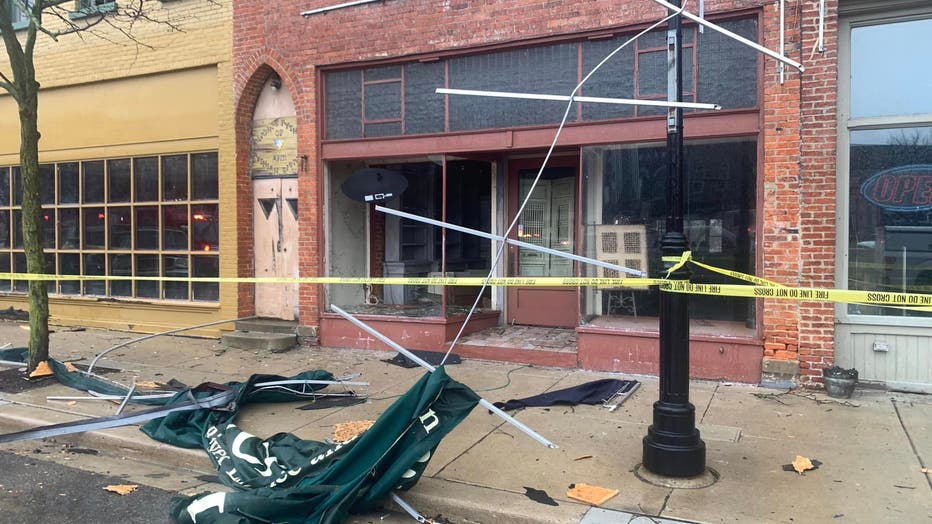 (Photo: Dundee Police Department)
Tornado Classification:
EF0: 65 to 85 mph
EF1: 86-110 mph
EF2: 111-135 mph
EF3: 136-165 mph
EF4: 166-200 mph
EF5 200+mph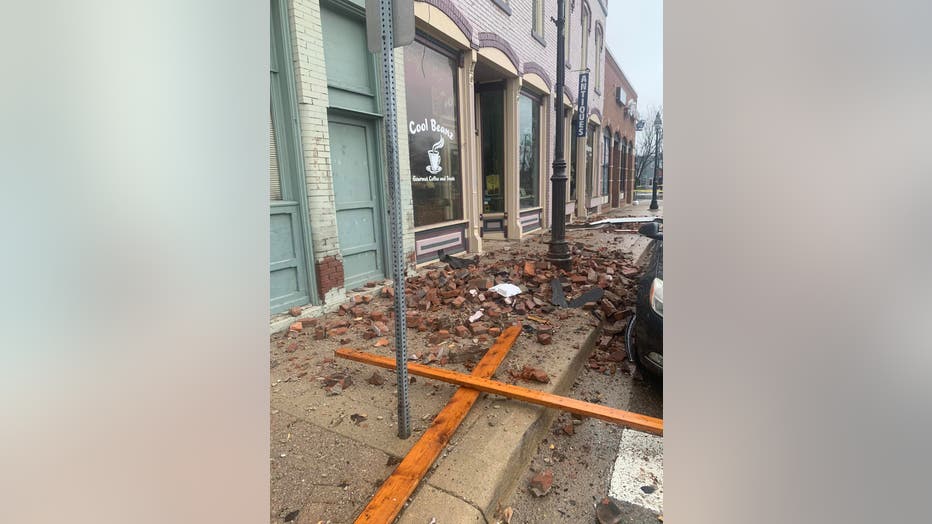 (Photo: Dundee Police Department)
Dundee Police and the Dundee Fire Department were on the scene immediately. Police say they are assisted by Michigan State Police, Monroe County Sheriff's Office, Dundee DPW, Ida and Summerfield Fire Departments, Monroe County Emergency Management, Michigan Gas, and DTE for assessment.
Police say there appear to be no injuries at this time.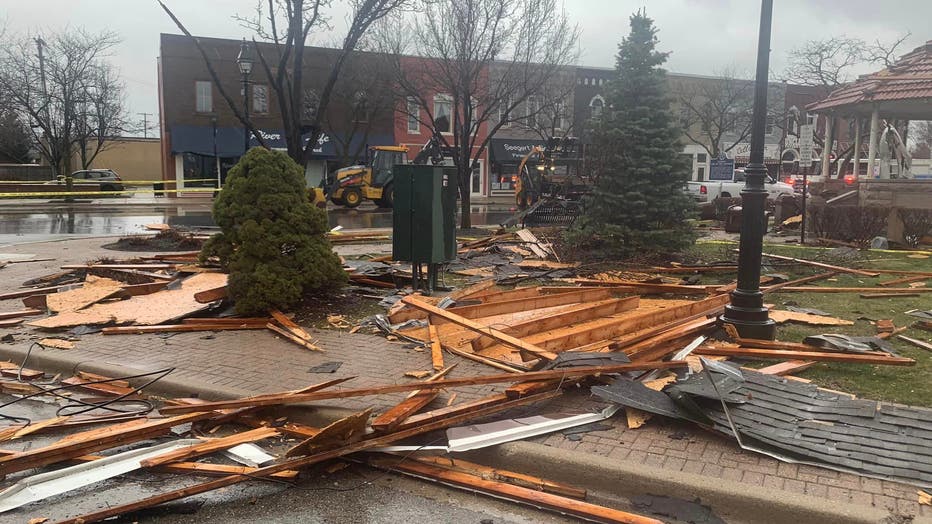 (Photo: Dundee Police Department)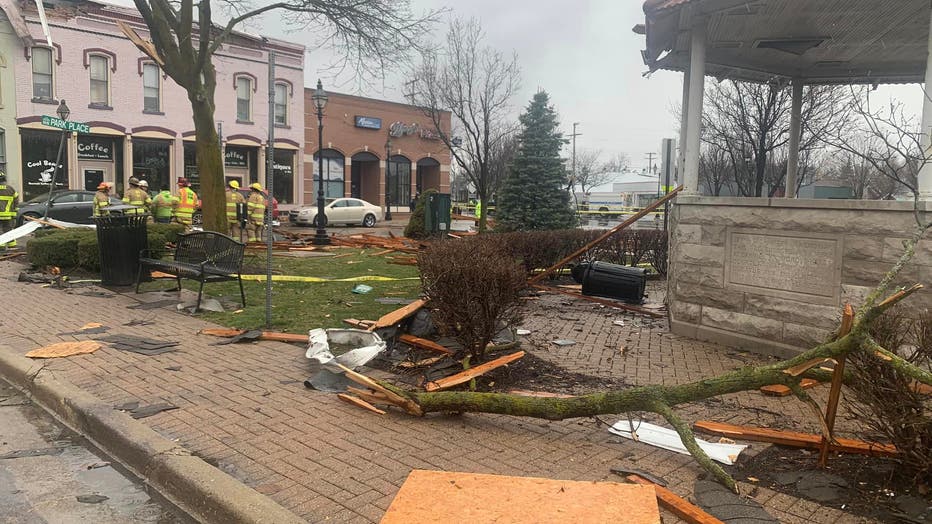 (Photo: Dundee Police Department)
Police ask onlookers to stay away and let the assessment and cleanup continue.
Thunderstorms and gusty winds, some near 45mph but most in the 30mph range, tore through Southeast Michigan during the morning and early afternoon hours. Today's rain amounts are less than they were during last night's thunderstorm. Temperatures drop into the middle 40s later tonight.
READ NEXT: Family of man killed trying to defend his family in attack by son-in-law, remembered as hero