Warm temperatures and mix of sun and clouds this week
(FOX 2) - Our sweet Sunday weather is over, but today won't be too bad either.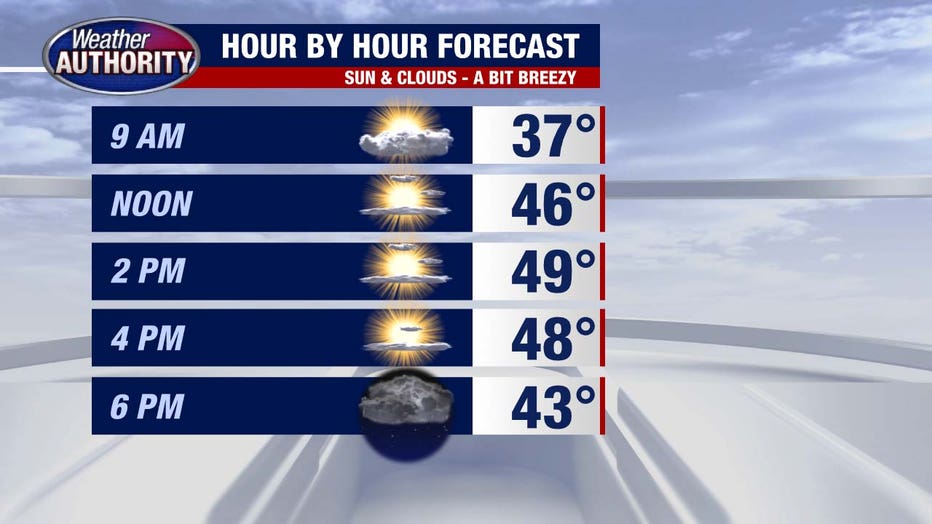 The wind winds up a bit more noticeable swinging from the Southwest to the Northwest 10-20 mph as a cold front comes through, though rain isn't back in the forecast until Tuesday night.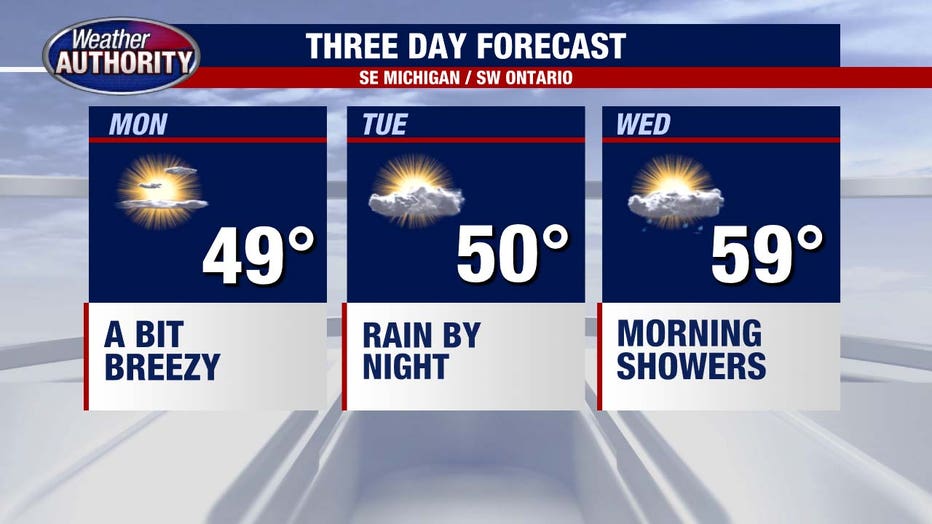 Light showers will come to a close Wednesday morning leaving us dry, windy, and warm by afternoon. 
Another system slips in on Thursday that begins the cool down and by Friday high temps have a tough time getting to 30 degrees.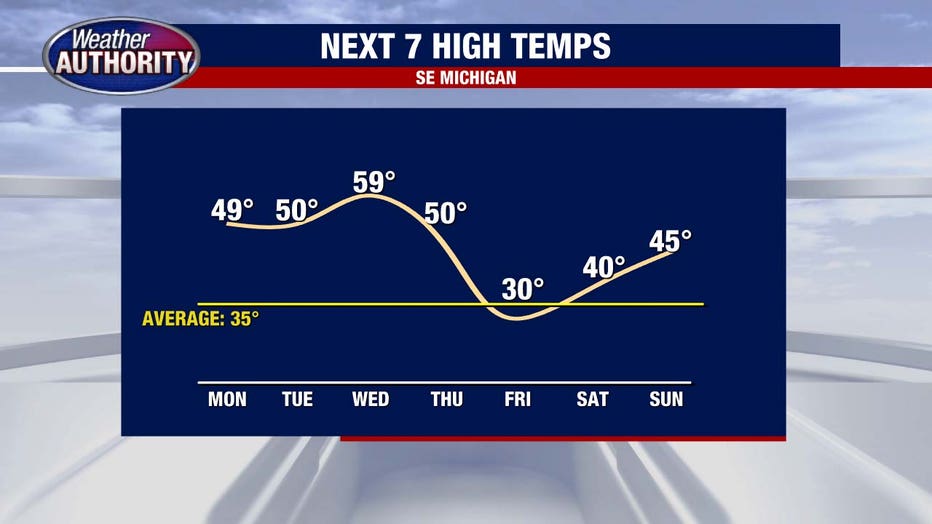 The swatch of snow with the Thursday system stays to our north, though we may get some flakes to mix in by Thursday evening/night.