Weekend weather shaping up to be mid-60s, sunny, and a potential overnight storm
(FOX 2) - Our Cinco de Mayo is looking pretty fine!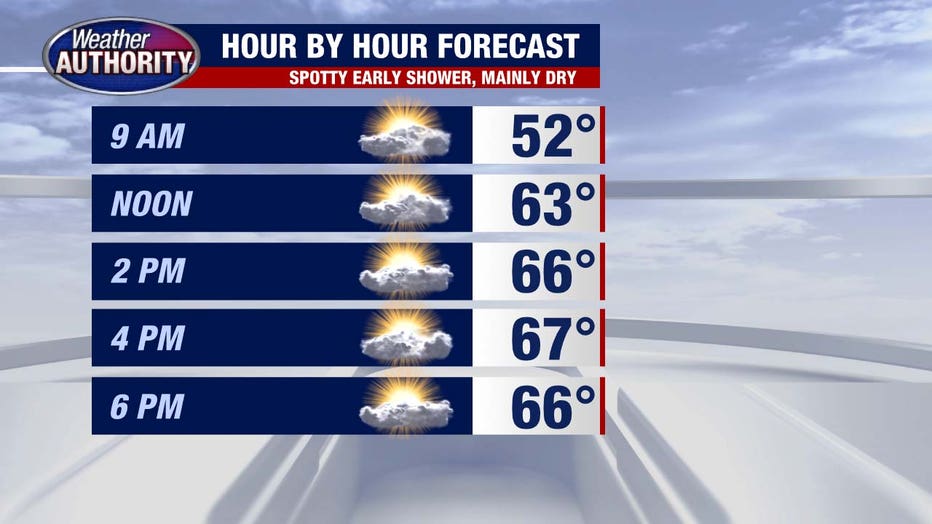 The day will be dry, with a minor exception as a few brief showers roll across our northern communities. Whatever falls will be gone by mid-morning and most don't see it.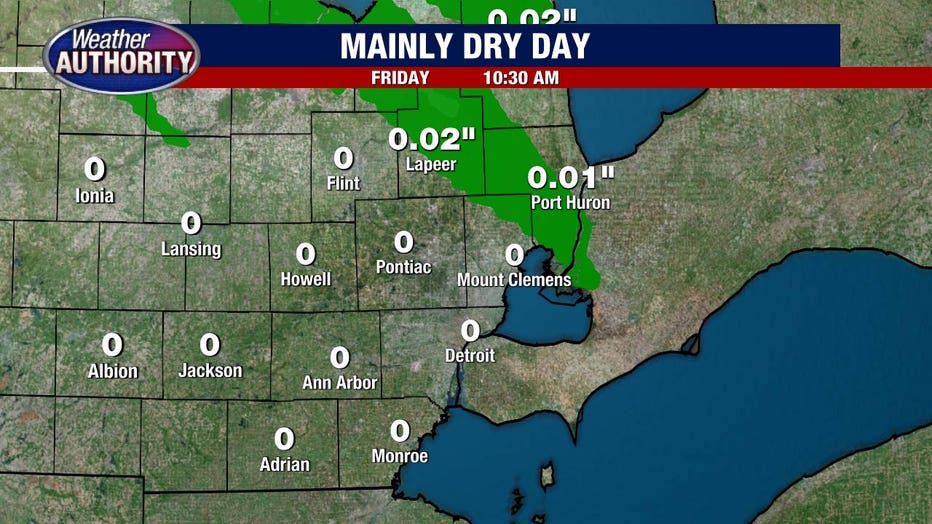 The weekend looks good!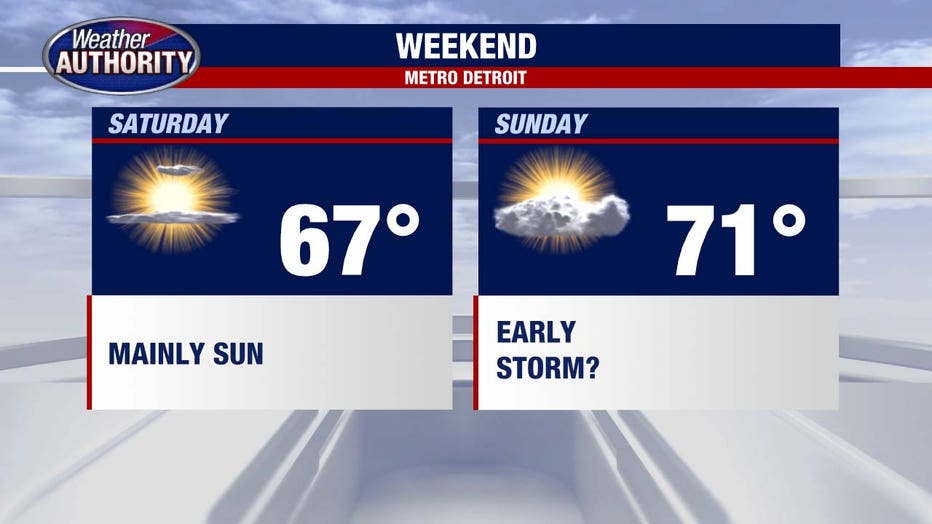 Let's talk about weekend storm chances. 
The details are fuzzy, but showers and storms will develop upstream Saturday and try to work into Southeast Michigan by night and possibly linger into Sunday morning. The end result is a mainly dry weekend. Here's a look at what radar could potentially look like.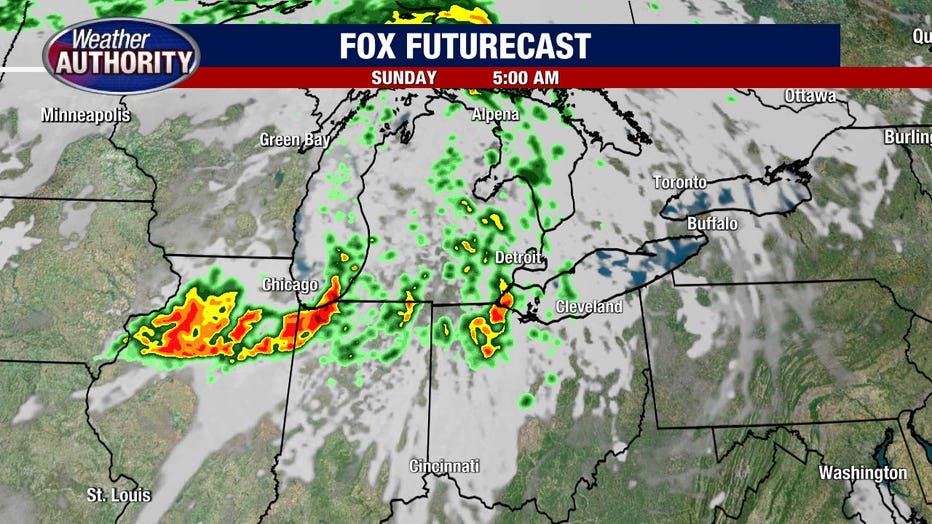 And the warm weather will last.