$1,000+ monthly car payment? Record number of people pay this much
DETROIT (FOX 2) - If you've looked for a new ride recently, you probably know firsthand how expensive cars are.
An analysis from Edmunds puts into perspective just how costly a new car is. 
According to Edmunds, the average monthly payment for a new car in the first quarter of 2023 is $730, not including insurance (and we all know how expensive that is here in Michigan). That's up from $656 in the first quarter of 2022.
Think a $700 monthly car payment is a lot? According to Edmunds, about 17% of the people who financed a new vehicle during the first quarter of the year pay $1,000 or more a month for that vehicle. This is a record-high.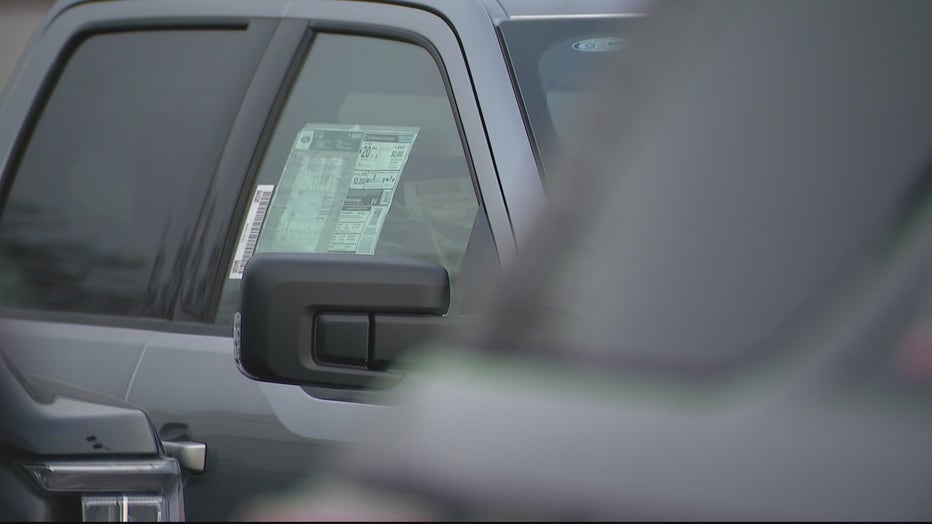 The average down payment for a new vehicle also was at a record high during the first quarter of 2023 – $6,956. 
Edmunds Director of Insights Ivan Drury breaks down the data collection.
"It is what did the consumer pay for the vehicle, how much do they finance of it, how much did they put down, the term length that was involved? So, really when we roll those numbers together, we get these trends over time, and this last year, year and a half we've seen some staggering increases," he said. "It's kind of mixed results in the sense that cars are getting more expensive but consumers' preferences for certain kinds of cars, SUVs and trucks, they're expensive. They're very costly products and on top of that, when you fully load a car, when you go from base to mid to high trim level, you can add on 30-50% of the vehicle's cost. So yes the entry-level might be $30,000, but if you like the one with the 14-inch touchscreen, you like the sunroof, all-wheel drive, every safety feature available, you are easily looking at $45,000-50,000 for that exact same vehicle."
Drury says many buyers are maximizing the term of their loans too, which is a risky move if you are already struggling with your monthly payment.