18-year-old takes grandma's car on joyride, police chase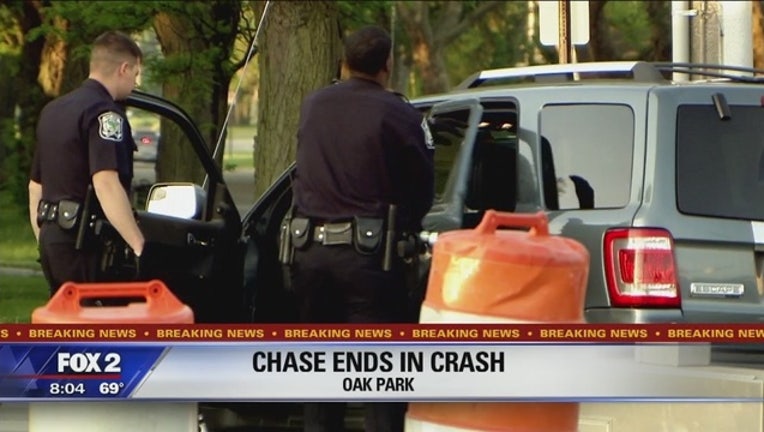 article
OAK PARK, Mich. (WJBK) - Police in Oak Park say they arrested an 18-year-old who took his grandparents car on a joy ride this morning and then led police on chase that ended near 9 Mile.
According to police, they were trying to pull over the teenager along 9 Miile and Rosewood. Instead of pulling over, they said he led police on a brief chase but crashed into a light polie near Little Caesar's.
Instead of giving up then, he ran off on foot.
K9's from West Bloomfield were brought in to help with the search. He was arrested around 7:45 a.m. nearby.
According to police, the 18-year-old took his grandparents car without their permission.