2 road workers critically injured in accident while patching potholes in Taylor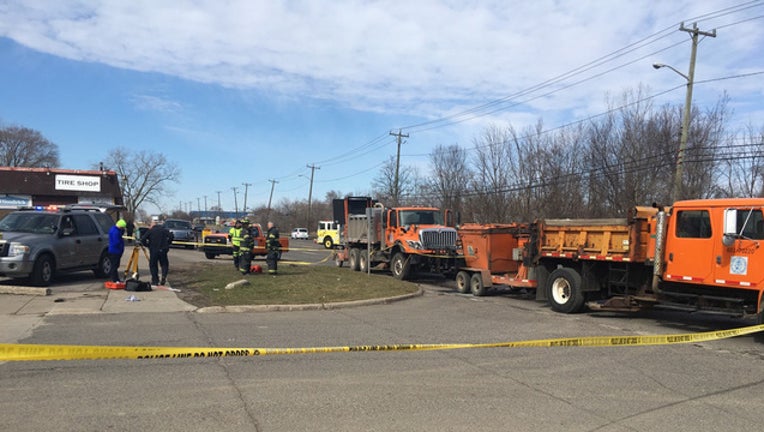 article
TAYLOR, Mich. (WJBK) - Two Wayne County road workers were critically injured in an accident while they were patching potholes in Taylor, the Taylor Fire Department confirms.
UPDATE (1:50 p.m.): One of the workers died later in the afternoon. 
The accident happened just before 11 a.m. on Van Born Road at Fellrath Street, which is near Beech Daly Road. Taylor Fire says one worker is in extremely critical condition and the other is stable, but critical.
It's not known right now what caused the accident, but we're told a vehicle involved in the pothole patching process hit the workers.
This is a developing story. Stay with FOX 2 for updates.