2020 Detroit auto show canceled after TCF Center chosen as coronavirus relief center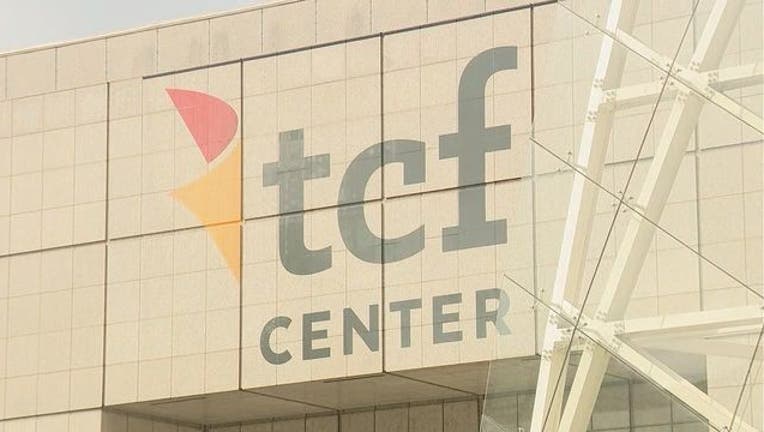 DETROIT (FOX 2) - The 2020 North American International Auto Show scheduled for June has been canceled after the TCF center was selected as a site for coronavirus relief efforts.
First reported by the Detroit Free Press Saturday afternoon, the major event's cancelation is only the latest casualty in a long list of sporting events, policy meetings, and school schedules disrupted by COVID-19. This year's NAIAS was going to be Detroit's first auto show hosted in the summer following years of the international event taking place in January.
The TCF Center will be turned into a 900-bed medical site in response to the coronavirus, the federal government said Sunday. Construction at TCF Center, formerly known as Cobo Center, will begin after contracts are wrapped up in 24 to 36 hours, the U.S. Army Corps of Engineers said.
Backed by financial assistance from FEMA, the Army Corps had assessed dozens of locations throughout the state as health officials prepped for another brutal week of confirmed coronavirus. The cases topped 4,500 in the state on Saturday. 
Henry Ford Health System said it had 507 patients at five hospitals as of Sunday morning, including 244 at its flagship hospital in Detroit. Beaumont Health is treating hundreds of people.
Gov. Gretchen Whitmer swiftly agreed to use TCF Center. Michigan, especially Detroit and surrounding communities, has been one of the hardest-hit states. It had 4,650 cases of the coronavirus by Saturday and 111 deaths.
"By mobilizing quickly to construct a large alternate care facility in Detroit, we can help save lives," Whitmer said.
Ford Motor Company, which would have filled a big role in the auto show this year, issued a statement saying they supported the decision to postpone the show. 
"We fully support NAIAS organizers in their postponement. The health and safety of our community and those working throughout the industry is our top priority. We look forward to seeing the show's return in 2021," said a company spokesperson.
RELATED: Army Corps may convert Detroit's TCF center, Wayne State dorms for coronavirus relief efforts
This year's auto show was expected to be the city's big unveiling of autonomous technology being integrated with automobiles - a focal point for many car companies in the city.
Prior to the NAIAS cancelation, several other international car shows in Switzerland and China had also been postponed due to the coronavirus.