3 arrested after Warren gas station shooting leads to police chase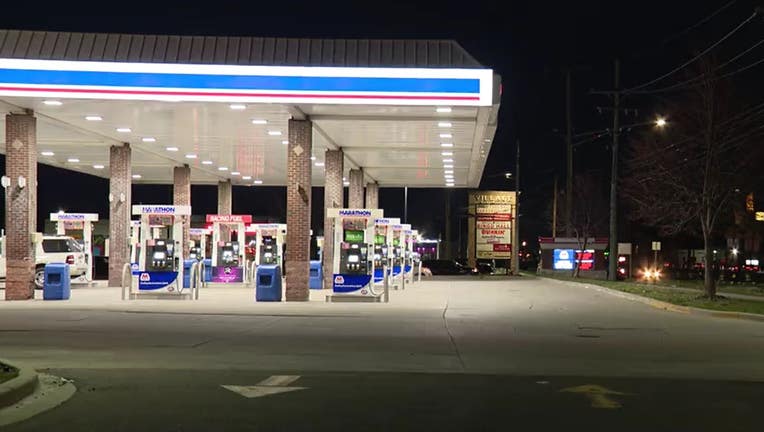 article
WARREN, Mich. (FOX 2) - Warren police caught three people after a shooting at a gas station led to a chase Tuesday afternoon.
Police were called to the Marathon Gas Station at 30953 Mound Rd. around 4:15 p.m. on multiple reports of shots fired. According to police, the SUV was parked at a gas pump when someone got out and started running away. As they ran, the driver of the SUV began chasing them, and witnesses heard gunshots.
The SUV fled south on Mound, and police spotted it at 12 Mile and Mound. There was a short chase, which included a minor crash between the SUV and a patrol vehicle, before three people who were in the SUV were arrested without further incident.
Police said they found multiple guns inside the SUV.
The investigation is ongoing.
"Thanks to the quick and coordinated response of the Warren Police Department, three suspects were able to be taken off the streets quickly before they could cause injury to any other citizens," said Warren Police Commissioner Bill Dwyer. "We are fortunate that no members of the community were injured as a result of this senseless act. 
"Our detectives are actively working this case and will be collecting additional evidence so that we have a clearer picture as to what led up to this senseless shooting. I am confident that the Prosecutor's Office will review the evidence and issue the appropriate charges," he added.