3 fatal overdoses in Grosse Pointe Woods reported from fentanyl-laced cocaine
GROSSE POINTE WOODS, Mich. (FOX 2) - Three people died of suspected drug overdoses – two of them sisters all in the same Grosse Pointe Woods neighborhood last weekend.
A couple of months earlier, two more of their friends in the same group, also died of suspected overdoses in neighboring jurisdictions. That makes five suspected deadly overdoses – all connected to the same group of 20-something-year-olds.
Sources say, on Saturday a 911 call came in about a possible overdose at a home in a Grosse Pointe Woods neighborhood, then the same caller reported two more possible overdoses a couple blocks over at a home on Canterbury Road at a home.
The suspicion at this point a bad batch of cocaine circulating in the area that's been laced with fatal fentanyl.
The Grosse Pointe Woods Director of Public Safety, John Kosanke told FOX 2 by phone that investigators are waiting on autopsies and toxicology reports to be able to determine exactly what happened over the weekend.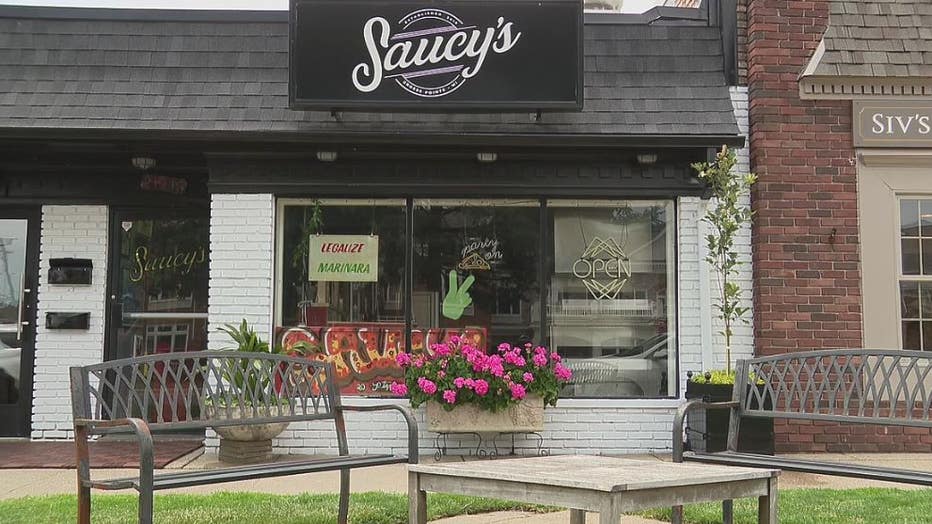 All three of the recent victims are employees here at Saucy's Pizza on Mack Avenue – they are closed Wednesday and the rest of the week as they mourn the loss of the victims.
They were open Tuesday and money raised will go to help cover funeral costs.
In the last couple of months – two others died of a suspected drug overdose in nearby towns. They ran in the same social circle as this group.
The Drug Enforcement Administrative is not involved in this case. But in the past, it has encouraged local jurisdictions to report any patterns they see when it comes to suspected overdoses so they can track a potentially deadly batch.