5th suspect arrested in Greektown beating case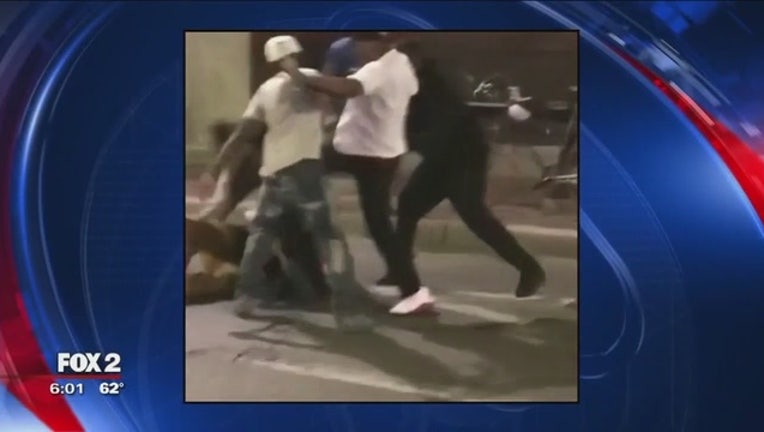 article
(WJBK) - Police have arrested a fifth suspect in connection with an attack that was captured on video in Greektown earlier this month.
The violent attack left three men severely injured. The victims were jumped in the street and were badly beaten while onlookers stood back, some laughing and others capturing the violence on their cell phones. The disturbing video spread quickly on social media.
Police haven't yet publicly identified the fifth suspect. Police were looking for eight suspects total, but say they are now only looking for two more suspects for a total of seven. 
Two 'most violent' suspects in Greektown attack charged in court
Police say they know who the men are. Their cars were parked in a garage and police have photos of the cars and their license plates -- two registered in Canton, another is a rental.
One of the victims, Brandon Putman, was out celebrating his 23rd birthday when this happened. He suffered a skull fracture and a broken eye socket. His two cousins were also injured.
"Just turn yourself in, we know who you are," Detroit Police Chief James Craig has said.  "You don't get to come in Detroit and engage in that kind of behavior." The suspects are Inkster residents.
Detroit police to Greektown beating suspects: We know who you are
So far, two suspects have been arraigned on charges in the assault case. Stankey Faulk, 23, and Keith Harvey, 26, have each been charged with Unarmed Robbery; Assault with Intent to Murder; Assault with Intent to do Great Bodily Harm; and Felonious Assault. Harvey has also been charged with Possession of Cocaine.
This is a developing story. Stay with FOX 2 for updates.