7th and 8th grader arrested for school terror threats in Huron Twp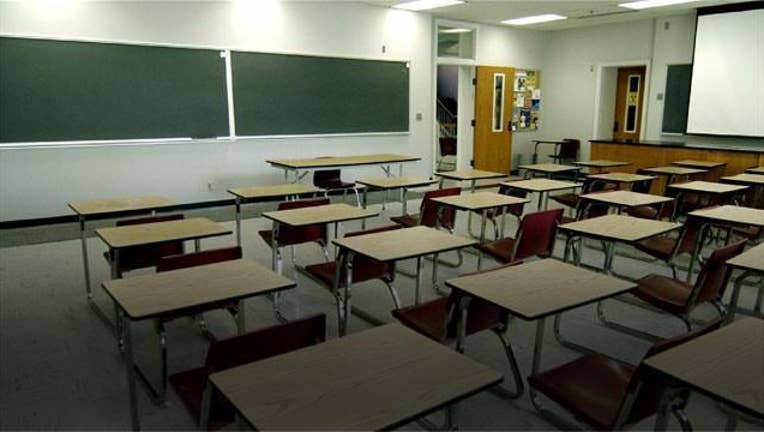 HURON TWP., Mich. (FOX 2) - A 14-year-old girl and 12-year-old boy were arrested Tuesday for making school threats using the social media app Lipsi.
On Sunday the eighth grade student at Summit Academy in Huron Township used the app to make anonymous threats of bomb and gun violence against other students during a specific time, police said.
It is not clear when the seventh grade boy also made threats, but school was shut down Monday and Tuesday as a result of the threats.
Another student reported seeing the posted threats Sunday night, which led to the school administration and Huron Township detective bureau to investigate. The student was arrested at 11 a.m. this morning and transported to the Wayne County Juvenile Detention Center, pending charges by the Wayne County Prosecuting Attorney's Office. 
The 12-year-old was arrested at 4:45 p.m. Tuesday afternoon.
Students can be charged with crimes such as False Threat of Terrorism or Threat of Terrorism, charges that carry up to 20 years in prison, according to a letter from Wayne County Prosectuor Kym Worthy.
Summit Academy believes it is safe for students to return to school Wednesday, although there will be an extra police presence at the school when school resumes as a precaution only.