8-year-old Metro Detroit boy writes, self-publishes book
DETROIT (FOX 2) - A Metro Detroit boy's decision to write a book resulted in a self-published book now sold at bookstores around the country.
Justin Koning got his first taste of financial freedom the summer after kindergarten when he would water his neighbor's plants while they were out of town.
"It was cool like I was making money, I can buy toys, or I can buy bigger things," he said.
However, the neighbors moved.
"I said to my mom, 'How am I supposed to make money?'" he said.
Justin asked his mother Julie for ideas.
"She gave me a bunch of examples like selling cookies, selling lemonade, writing a book. I said, 'Stop! I want to write a book,'" he said. "I already knew what the title was going to be –  Joey Plays Basketball."
Justin said the title was a combination of things.
"My family friend is named Joey and I like playing basketball. At that age I was still learning how to play basketball so why don't I just combine it," he said.
So, Justin got to work.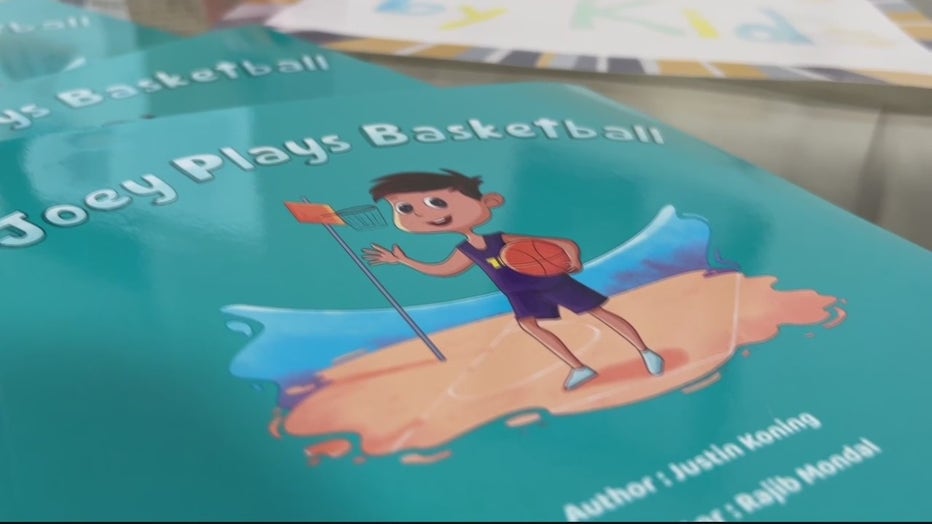 "It was just all his own idea. I did not add to his concepts, to his storyline, I just helped with some transitions and grammar," Julie said. "We ended up finding an illustrator and Justin used his own money to pay the illustrator. The whole time this is a learning experience. If you want to be an entrepreneur, what does it take to do that?"
Justin, who is 8, published his book when he was 7.
"It makes me feel happy when people but it because I know that I did a good job writing the book," he said.
The book is something his parents say has been a leering experience for the third-grader.
"The great thing about this is also understanding the value of the dollar. If he sells the book for 10 dollars, he gets ten dollars handed to him. He's learned he doesn't get to keep the 10 dollars, it costs money to make the book, we have to pay taxes, if we have a booth we have to rent out, we have to pay for the cost of the booth first," his father Chris said. 
Hear more from Justin and his family: