'A reason to fight': Prom thrown in Detroit for teen with incurable cancer
DETROIT (FOX 2) - A 17-year-old girl with an incurable cancer had a prom thrown for her Monday, something she wanted but hadn't gotten to experience because of her illness. 
Chyna Collins has small round cell tumor, a pediatric cancer with a low survival rate. 
"It's in her stomach, her pelvis, and there's no cure," her mother Imina Collins said.
Chyna is homeschooled, as she has limited mobility. This means she didn't get a traditional prom her senior year of high school. But, KIDSgala made sure she got to attend prom, and not just any prom – one all about her.
"All she wanted was a prom and everyone in tennis shoes," said David McKnight, the president of KIDSgala. 
Chyna arrived at the Roostertail ready to celebrate her prom on what happened to also be her birthday.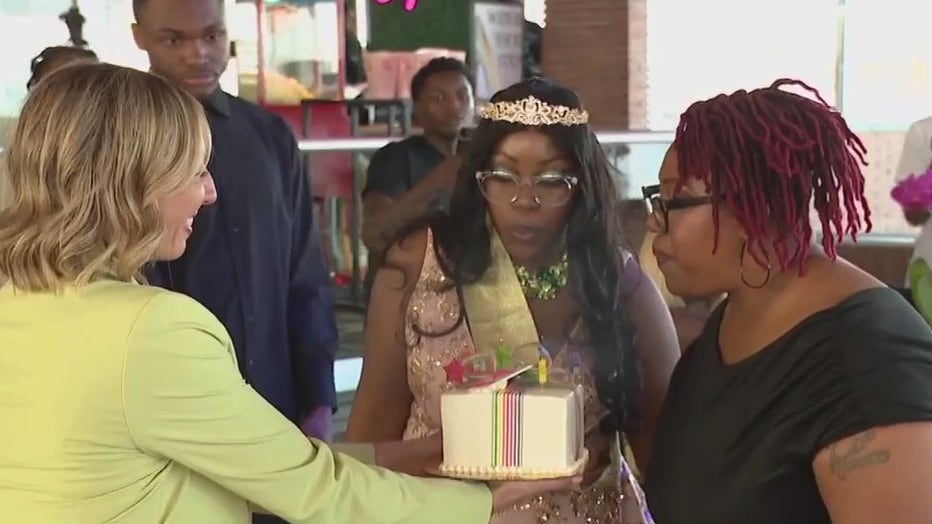 "Everybody here for me means a lot," Chyna said. "This whole thing made me smile."
Decked out in her dress and sneakers and surrounded by loved ones, Chyna danced the night away.
"She is like a star to me. She's bright. No matter what happened, everything stayed bright with her," one of her brothers, Christian Collins, said.
Her family said seeing her smiling and so happy gives them hope.
"Her diagnosis was hard, and it still hurts some days, but then we have moments like this that give us hope to keep going. A reason to fight, a reason to push," Imina Collins said.