Adorable preemie twins taking over Instagram with creative photos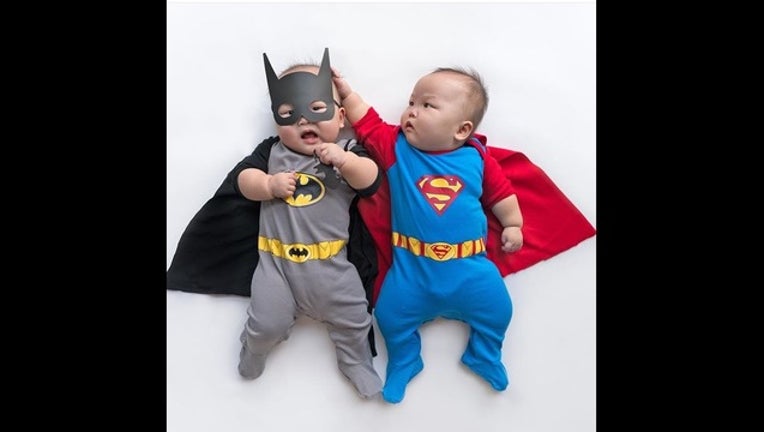 article
Many are excited about the release of the new "Batman v Superman: Dawn of Justice" film this week, and that includes these superheroes of cuteness.
Meet Leia and Lauren, premature twin sisters who are taking Instagram by storm after their parents, Peter Lok and Amber Yong, created an account posting photos of them in various matching outfits that is surely to be the kryptonite of many people's hearts.
The now-8-month-old girls were born two months premature, but are now brightening the faces of 176,000 Instagram followers and growing.
The girls' parents have dubbed their daughters as the "Momo Twins" because they are Monoamniotic-Monochorionic twins, which means they shared the same amniotic sac and placenta, but had separate umbilical cords. It is a very rare occurrence that happens in about one percent of twin pregnancies.
Check out more adorable photos of Leia and Lauren on their Instagram and Facebook pages: