Airborne car strikes Michigan State Police trooper and 2 people from traffic stop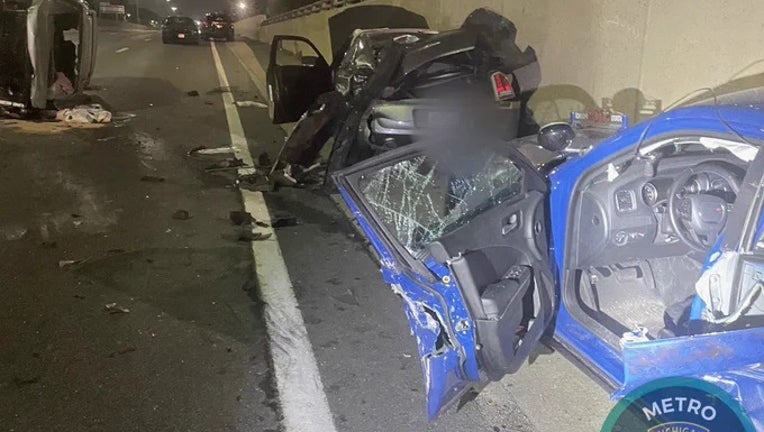 article
DETROIT, Mich. (FOX 2) - A speeding car went airborne and struck a Michigan State Police trooper and two people during a traffic stop, according to MSP.
MSP says one of their troopers was on a traffic stop southbound on Southfield Freeway near Fenkell Avenue in Detroit. The Metro South trooper was outside the vehicle when the driver of an unrelated SUV sped into the back of the patrol car and went airborne.
The airborne vehicle struck the trooper and two people involved in the original traffic stop, MSP says.
READ NEXT: 1 dead, 2 injured after shooting at Detroit gas station
The two people in the traffic stop and the male suspect had non-critical injuries and were transported to the hospital. The trooper was transported to the hospital in a patrol car.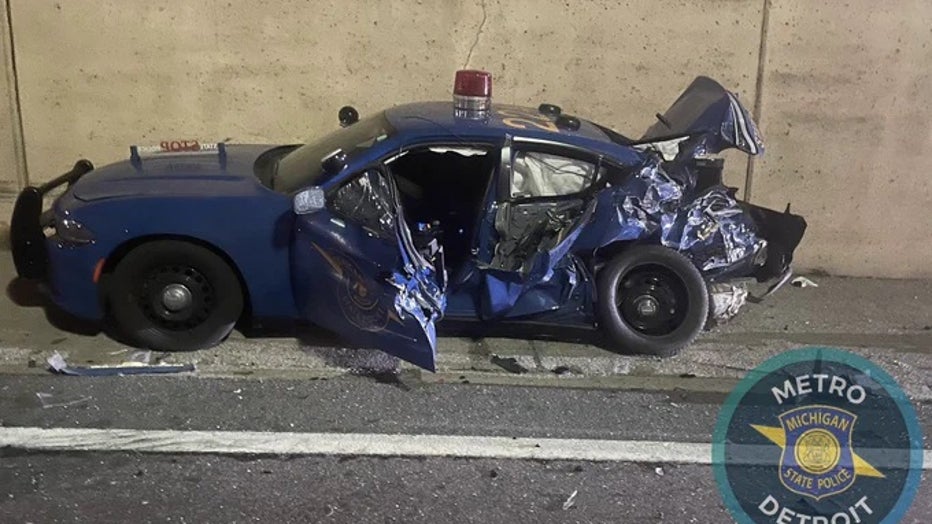 (Photo: Michigan State Police)
MSP says there is no indication of broken bones, but he may have a torn Achilles and road rash from being dragged during the crash. The trooper is still being evaluated.
The suspect was belligerent and uncooperative with troopers on the scene prior to being transported, MSP says. A search warrant is being written for suspected impaired driving.
"Here is another driver, possibly impaired, driving at a high rate of speed. It puts all of us in danger and is preventable," said MSP Lt. Mike Shaw. "We are extremely lucky that this crash did not end up much worse. Just slow down and don't drive impaired. It is that easy."
READ NEXT: 19-year-old charged with carjack attempt shooting outside Southfield apartment complex