Alcohol and speed a factor in Flint woman's fatal crash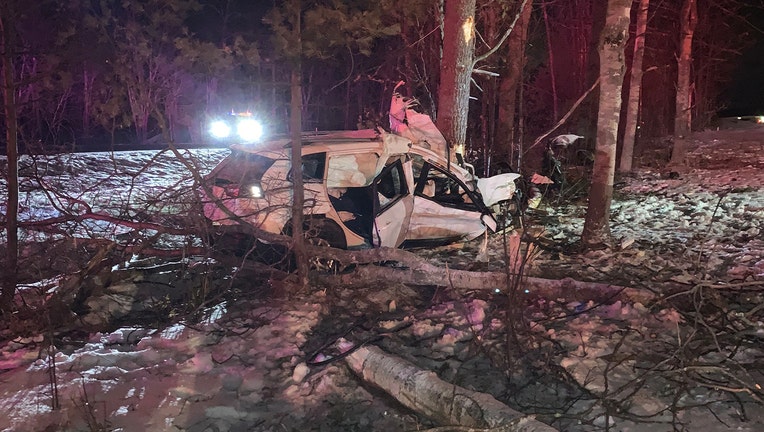 article
OTSEGO COUNTY, Mich. (FOX 2) - State police said alcohol and speed were likely factors in a fatal crash in northern Michigan.
Michigan State Police troopers found a white mid-sized SUV badly damaged after slamming into a tree in Otsego Lake Township. Officers from the Gaylord Post responded to the crash around 10:30 p.m. Monday night.
The crash happened off of northbound I-75 near mile marker 270. 
The driver was identified as 29-year-old Ashley Myers, a resident from Flint. She was pronounced dead at the scene. 
MORE: Detroit woman says loose pit bull killed her dog in front of her house
According to an investigation by state police, the vehicle was traveling northbound when it drove off the left side of the roadway, down into a ditch, and into the median. It then continued in a straight path through several small trees before striking a large pine tree. 
The crash remains under investigation.