Alleged serial killer tied to Michigan may have killed 9, served lover's remains at BBQ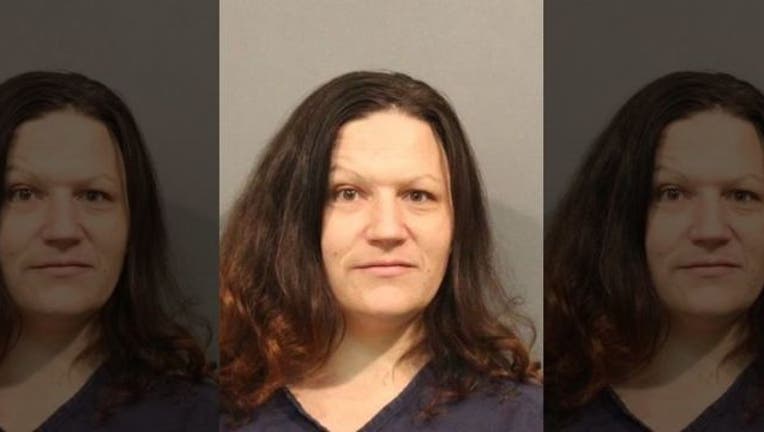 article
(WJBK) - A new documentary is shedding light on the victims of an alleged serial killer who authorities say injected her husband with a lethal dose of heroin and also killed her former lover before serving remains at a neighborhood bbq.
Kelly Cochran pleaded guilty earlier this year to killing her husband with the lethal dose but was already serving time in prison for the murder of Chris Regan in Iron River, in Michigan's Upper Peninsula. 
She pleaded guilty in April to the death of her husband, Jason Cochran, at their home in Indiana. Court documents say Kelly Cochran told investigators she killed her husband because he took "the only good thing" in her life in Regan's death. 
In a new docuseries on Investigation Discovery titled "Dead North," Cochran is being described 'like the devil' in court. The docuseries chronicles the investigation through shocking interviews, extensive bodycam footage and interrogation room conversations.
Regan disappeared in 2014. Iron River Police Chief Laura Frizzo, who investigated Regan's disappearance, said she met Cochran and her husband during the probe, court documents stated. The investigator learned Cochran was having an affair with Regan but the case went cold until Jason Cochran died in February 2016 of a suspected overdose. 
Cochran admitted to prosecutors that she and her husband lured Regan inside their home, shot him and dismembered him, before dumping his remains in the woods. Cochran said she and her husband made a "pact" on their wedding night to "kill off anyone involved in their extramarital affairs."
Investigation Discovery said in a statement that Cochran's own brother, Colton Caboyan, told investigators he feared his sister was a serial killer and neighbors said they believed they were served human remains, possibly Regan's, at a barbecue. One friend who participated in the documentary also described eating a strange-tasting burger without realizing at the time it could have been human.
In February 2016, when Jason died of an apparent heroin overdose, the Regan case was reopened. Michigan authorities charged Cochran with Regan's death but she fled the state. 
The U.S. Marshals Service eventually tracked her down in Kentucky, where she was arrested and taken into custody. Court documents revealed Cochran spent her time in jail turning her glasses into shanks and threatening to commit suicide, as well as bodily harm to anyone who came near her.
After Regan was killed, Kelly said she was angry at her husband. She said she gave him a lethal overdose of heroin and then choked him until he died. She said she killed him out of revenge for killing Regan. 
During Cochran's sentencing for Regan's death, Regan's ex-girlfriend Terri O'Donnell testified that she knew he had gone missing but wasn't prepared for the discovery of his brutal death. She said she was terrified of Cochran.
"The first time I saw her was in the courthouse," said O'Donnell. "I just remember her staring at me and grinning. I took a deep breath and thought she was the scariest person I've ever seen. I was afraid. I couldn't look at her for the rest of the time I was there testifying. It was like she was… laughing and saying, 'Look at what I did. You can't stop me.'… She just sat there and grinned.
"It was like the devil looking at you… And after I testified… I lost it. I totally lost it. I just remember driving, speeding, not knowing if I had crossed the border. I didn't know if I was in Wisconsin or Michigan… I didn't know what to do. I just wanted to run as far away from Kelly as possible."
Cochran directed Michigan authorities to a site where parts of the rifle used to shoot Regan were found, as well as a .22-caliber bullet. Human remains were also discovered, including a skull with an apparent bullet hole. A pair of eyeglasses, believed to belong to Regan, were nearby.
O'Donnell insisted Regan's murder was not the first for the Cochrans.
"I do not think that Chris is the first person that they murdered," she explained. "There's just no way that the first person you choose to kill, you're going to be able to clean up the blood and get rid of the body so that FBI agents can't pull DNA off the walls… To do what they did to him? I don't know how you could do that if it was the first person you've ever murdered.
"Shooting someone, that's one thing… You can be far away, pull out your gun and it's done. But to sit there, take a cut up a body and to then wrap his parts, put it in your vehicle and haul it over to the woods and bury it? There's no possible way you could logically think through all of that… I truly believe there are other people out there."
Cochran's family told investigators she may have killed as many as nine people and buried their bodies throughout the Midwest.
Cochran cannot be prosecuted in Indiana for any additional murders. That was part of her plea deal in Jason's death: if she provides locations of other victims, she can do so and not face additional charges in the Hoosier state.
She claimed to having other "friends" buried in Indiana, Michigan, Tennessee and Minnesota. However, the identities and specific locations of these bodies remain a mystery to this day.
Cochran was sentenced to life in prison without parole in May 2017 for Regan's murder. She will serve an additional 65 years in prison for the murder of Jason in Indiana.
"Dead North" is available for streaming on IDGO.com.
Information from the Associated Press and FOX News was used in this report.