Americans are not exploring their own cities like they used to, study says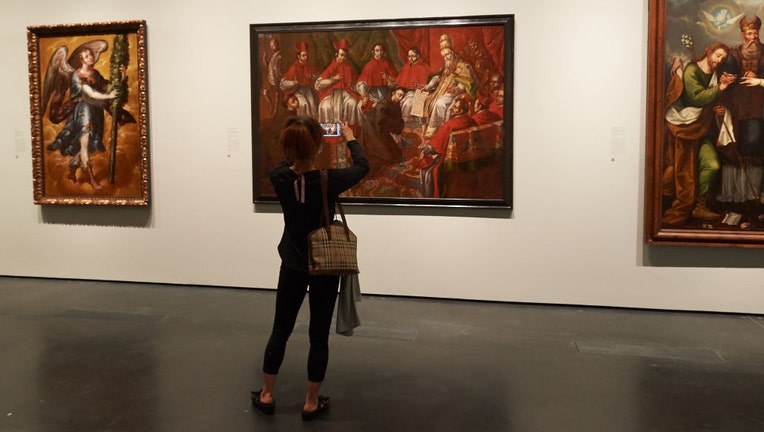 article
Between shutdowns of businesses and schools, social lives upended, and job losses, the pandemic brought dramatic changes to many aspects of life. One result of such a turbulent time now appears to be less exploration of one's own city, according to new research. 
A paper, published in late April in the journal Nature Communications, suggests that people are making fewer visits to museums, leisure venues, transport sites, and coffee shops post-pandemic. 
The study, led by a team of MIT researchers, specifically looked at the movement of people in four U.S. cities before and after the onset of the pandemic and found a 15% to 30% decrease in the number of visits residents were making to areas that are socioeconomically different from their own. 
Less movement has also reduced people's opportunities to interact with others from varied social and economic circles, according to the team. 
"We see that changes like working from home, less exploration, more online shopping, all these behaviors add up," Esteban Moro, a research scientist at MIT's Sociotechnical Systems Research Center (SSRC) and another of the paper's co-authors, said in a statement. "Working from home is amazing and shopping online is great, but we are not seeing each other at the rates we were before."
Going places 'that are less diverse'
The researchers examined anonymous cell phone data from 1 million users over a three-year period, starting in early 2019. The data focused on four U.S. cities: Boston, Dallas, Los Angeles, and Seattle. 
The researchers recorded visits to 433,000 specific "point of interest" locations in those cities and used U.S. Census Bureau data to categorize the socioeconomic status of the people in the study.
By late 2021, the study team found that the amount of urban movement overall was returning to pre-pandemic levels, but the scope of places residents were visiting had lessened. 
One exception was visits to grocery stores, which remained fairly constant. But the team said people tend to not leave their socioeconomic circles for grocery shopping.
"What's different is that exploration substantially decreased, around 5 to 10 percent," Moro said. "We also see less visitation to fun places." 
He continued: "Museums are the most diverse places you can find, parks — they took the biggest hit during the pandemic. Places that are [more] segregated, like grocery stores, did not."
Policies on reopening public sites and businesses throughout the pandemic varied greatly across the country. Despite the different settings in the study, the same phenomenon was reported across the four different studies by late 2021, according to the researchers. 
"Despite the substantial differences in how cities dealt with Covid-19, the decrease in diversity and the behavioral changes were surprisingly similar across the four cities," Takahiro Yabe, a postdoc at the Media Lab and co-author of the paper, said in a statement.
Changes in urban movement could have long-term consequences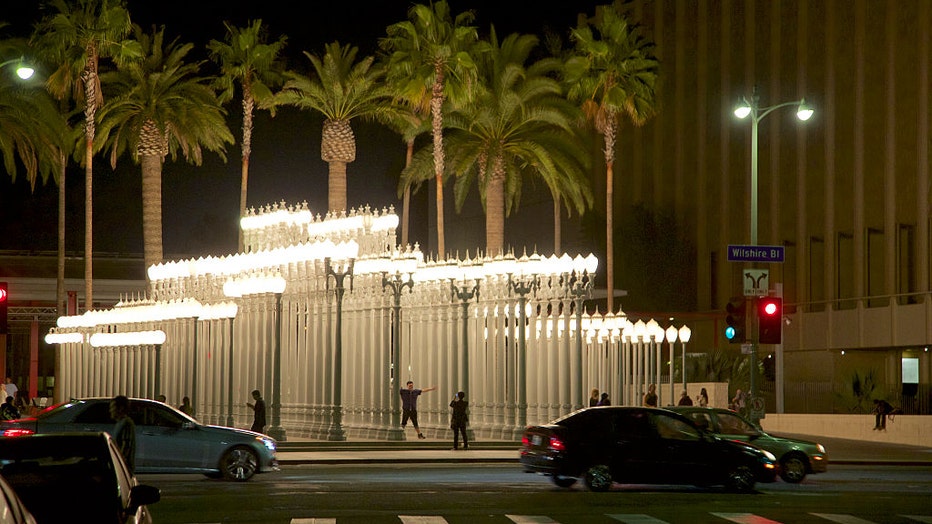 FILE - The Urban Light assemblage sculpture at the Los Angeles County Museum of Art (Photo by Michael Hurcomb/Corbis via Getty Images)
The researchers noted how the observed changes in urban movement could have long-term societal effects, including a weakening of civic ties and valuable political connections in communities. 
"It's creating an urban fabric that is actually more brittle, in the sense that we are less exposed to other people," Moro explained. "We don't get to know other people in the city, and that is very important for policies and public opinion. We need to convince people that new policies and laws would be fair. And the only way to do that is to know other people's needs."
"If we don't see them around the city, that will be impossible," Moro added.
The study team, which also involved researchers from Oxford University and the University Carlos III of Madrid, is currently developing further studies to evaluate urban connectivity in more detail. 
"The quantity of our mobility has recovered," Yabe said. "The quality has really changed, and we're more segregated as a result."
RELATED: America's downtown areas slowly springing back to life, research on cell phone activity shows
This story was reported from Cincinnati.