America's first all-female quintuplets finally go home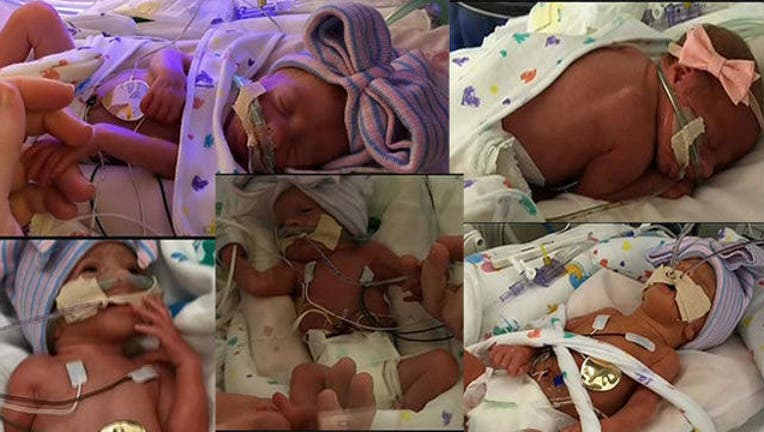 article
America's first all-girl quintuplets are finally back together again now that the last baby has returned home from the hospital.
Olivia, Ava, Hazel, Parker and Riley were born back in April, weighing between 2 pounds and 2 pounds, 6 ounces each. Ava rejoined her sisters at their Texas home this week after spending three months in the intensive care unit.
The quintuplets, their parents Danielle and Adam Busby, and their 4-year-old sister Blayke were on "Fox and Friends" Thursday morning.
Adam said it's such a relief to have all of the babies home. Their big sister Blayke echoed the sentiment.
"I love my baby sisters so much," she said.
Click here for more from Fox and Friends and to watch the full interview.