Apple agrees to improve texting between iPhones and Androids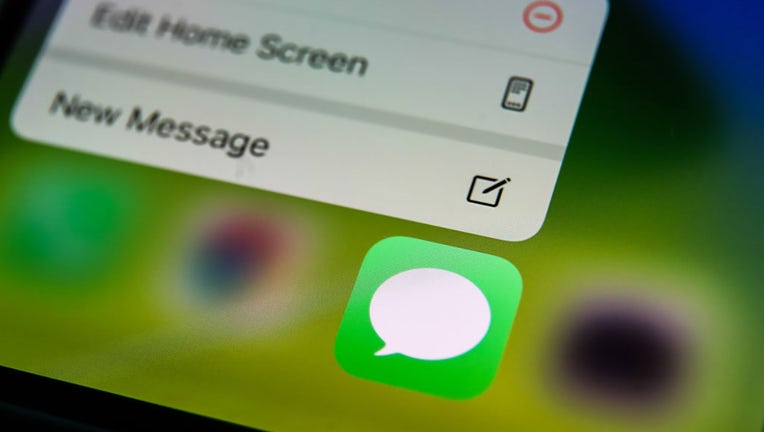 article
SAN FRANCISCO - Apple says it will soon adopt a messaging standard that will bring a wider range of iMessage-style features to messaging between iPhone and Android users.
The technology giant announced this week that it will adopt the RCS – or Rich Communication Services – messaging standard via a software update in 2024, according to 9to5Mac, which first reported the news. 
This includes features such as read receipts, typing indicators, and higher-quality images and videos when iPhone and Android users are texting. 
RELATED: Apple's iPhone software update lets you send FaceTime video voicemails. Here's how it works
The decision comes amid pressure from European Union regulators, as well as competitors like Google and Samsung.
Apple did not immediately respond to a request for comment. But in a statement, a spokesperson told 9to5Mac: "Later next year, we will be adding support for RCS Universal Profile, the standard as currently published by the GSM Association." 
The GSM Association is a nonprofit that represents the interests of mobile operators worldwide.
"We believe RCS Universal Profile will offer a better interoperability experience when compared to SMS or MMS," the Apple spokesperson continued. "This will work alongside iMessage, which will continue to be the best and most secure messaging experience for Apple users."
Apple adopting RCS: What is RCS, anyway? 
As 9to5Mac noted, the announcement does not mean Apple is opening up iMessage to other platforms. iMessage will continue to be the rich messaging platform used among iPhone users. 
Instead, RCS will replace the more simplistic SMS, which stands for "Short Message Service," and MMS, which stands for "Multimedia Messaging Service" and supports multimedia content. RCS is an improvement for smartphone messaging, allowing users to share higher-resolution content and also adds extra layers of security, compared to SMS.  
Apple's adoption of RCS will also give users the ability to share their location with other people inside group chats, 9to5Mac reported, citing the company. 
And unlike regular SMS, RCS can work over mobile data or Wi-Fi as well, the outlet noted.
Are the green bubbles going away?
Anyone who's ever been in a group chat with both iPhone and Android users knows the pains of green text bubbles, which appear when messaging those with an Android or other non-Apple device. 
The bubble color has become a cultural debate for years. So much so, that both Google and Samsung have used the topic in ad campaigns to criticize Apple for not supporting RCS in messaging.
While Apple's adoption of RCS will bring many iMessage-style features to texts between Android and iPhone users, it won't change the color of the messaging bubbles, 9to5Mac reported.
Apple confirmed to the outlet that blue bubbles will still be used to represent iMessages, while green bubbles will represent RCS messages.
This story was reported from Cincinnati.