Army veteran in US since age 8 deported after prison stint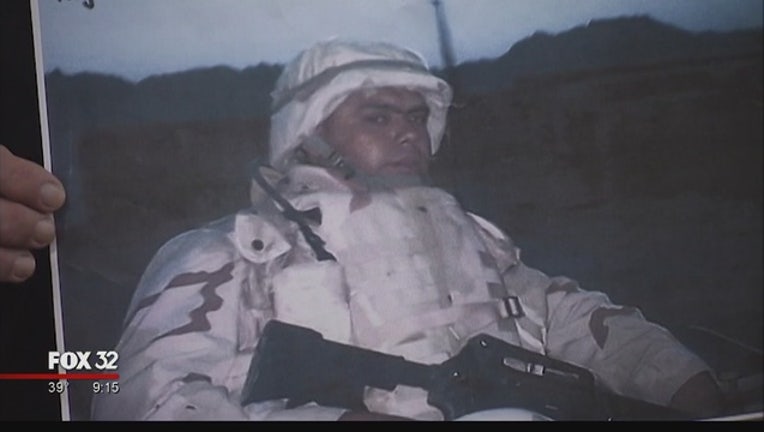 article
CHICAGO (AP) - An Army veteran from Chicago who served two tours in Afghanistan and had been in the U.S. since age 8 has been deported to Mexico because of a 2008 drug-trafficking conviction.
U.S. Immigration and Customs Enforcement officials confirmed Monday that Miguel Perez Jr., 39, who had a green card, was deported Friday. The move came after he lost an appeal to remain in the U.S. and Illinois Gov. Bruce Rauner refused to pardon him.
Perez was flown from Gary, Indiana, to Brownsville, Texas, where officers escorted him across the border and turned him over to Mexican authorities, ICE officials said. He spoke to the Chicago Tribune in a Thursday evening call from a detention center, saying "I'm not leaving. They're taking me."
"Not for 30 seconds was I illegal in this country," he said. "I went to war for this country out of love for this country."
Perez's parents, Miguel Sr. and Esperanza Montes Perez, said in Spanish that they are heartbroken but will continue to fight for their son's return.
"My son fought in a war (in) which he defended people who are now throwing him out like garbage," Montes Perez said, according to the Tribune.
Perez handed a laptop case containing 4.4 pounds of cocaine to an undercover officer on Nov. 26, 2008, authorities said. He pleaded guilty to the drug charge and ICE took him into custody after he served half of a 15-year prison sentence.
U.S. Sen. Tammy Duckworth has been one of Perez's supporters. On Friday, she wrote a letter to Homeland Security Secretary Kirstjen Nielsen asking her to halt Perez's deportation and to personally review the case. Duckworth said she received no response.
"At the very least, Miguel should have been able to exhaust all of his legal options before being rushed out of the country under a shroud of secrecy," Duckworth said Saturday.
ICE has said that it is very deliberate in reviewing cases that involve U.S. military veterans and that any action to remove a veteran must have the authorization of senior leadership and an evaluation by chief counsel.