Australian police officer adopts orphaned baby kangaroo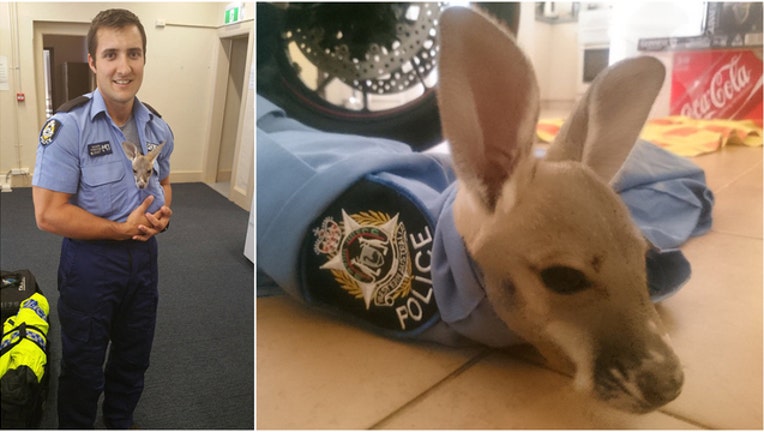 article
CUE, Australia - An Australian police constable adopted an orphaned baby kangaroo after it's mother was hit by a truck. 
After the mother was killed, someone brought the baby kangaroo to the police station, according to PerthNow.com. Constable Scott Mason, who used to be a paramedic, apparently didn't hesitate to volunteer as new dad to the little guy. PerthNow.com also reports Mason, with the help of his wife, is the father of a new baby human, as well. 
After asking the public for help naming their new recruit, officers posted a photo of the baby kangaroo, announcing he was named Cujoe. 
Little Cujoe offered a reminder he's not quite ready for his own beat, just yet. Since Constable Mason doesn't have a pouch , Cujoe likes to jump into his dad's shirt, as seen in this video posted to Facebook.
We certainly look forward to the crime-stopping adventures of Cujoe and Mason.