Babysitter of 1-year-old who died after beating, charged with murder
PONTIAC, Mich. (FOX 2) - The father of 1-year-old Justice Starks is dealing with a flood of emotions after hearing an arrest has finally happened in the brutal death of his baby girl last November.
"I was anxious, nervous, restless," said Jenerius Starks. "It was a long wait.
"I was happy Justice was served and we finally got an arrest."
The Wayne County Prosecutor's Office says 37-year-old LeRoy Metoyer III has been charged with one count of felony murder and one count of first-degree child abuse.
He was arraigned and remanded to jail on Saturday.
FOX 2: "What is your message to this person who has been arrested?"
"I just don't understand that kind of behavior toward her, I don't understand how any adult could do that," Starks said.
Prosecutors say the 37-year-old was babysitting Justice when he assaulted her. The child was treated at a nearby hospital for her injuries but died a few days later.
The cause of death was multiple blunt force trauma to the head.
"I get a call my daughter is in the hospital brain dead," he said.
On Monday Starks went to pick up the medical examiner's report.
"Her brain was swollen, covered in blood," he said. "Several bruises. They've got a bruise chart. There was pretty much bruises all over her body."
Starks says what's also upsetting is that the suspect is being called a babysitter when he learned during the investigation that he is a friend of the child's mother.
"A hired babysitter that wasn't no babysitter it was her boyfriend," Starks said. "There was no situation where he should have even been caring for my daughter. She has grandparents. She had me. (There) was available people that loved her."
FOX 2 reached out to the attorney for the mother of Justice and she did want to speak on camera, but her attorney says she has been working with authorities to get an arrest.
Her attorney also released a statement which reads in part:
"Unfortunately, nothing can be done to bring Justice back and no form of retribution will make this family whole again. At this time, the family is happy to see that the initial steps toward receiving answers and justice for Justice have been taken."
Detroit police also tell FOX 2 that this case has been wrapped up with this arrest.
But this father believes additional answers are needed - and now is leaning on family like his grandfather for support.
"I just think it's more to the story and that's what I'm here for, that's what I'm fighting for," he said.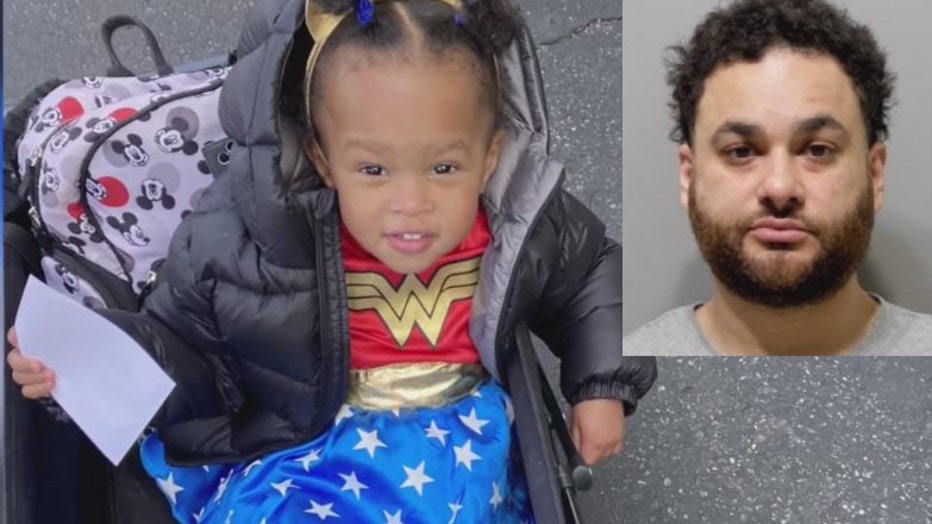 Justice Starks, (inset) LeRoy Metoyer III