Barricaded shooting suspect surrenders peacefully after police standoff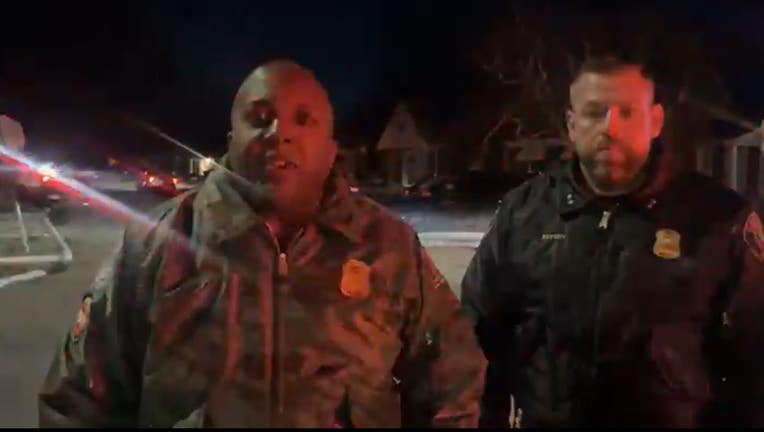 article
DETROIT (FOX 2) - Detroit police have resolved a barricaded situation peacefully on Blue Hill Street Wednesday evening.
The suspect inside was wanted for a non-fatal shooting that happened on Jan. 3 at an east-side apartment. People who were inside got out safely, DPD said. The situation began at 4:30 p.m. before wrapping up about four hours later.
An arrest warrant had been signed, and the man was pursued into a home. The man, who has a criminal background, had been threatening to harm himself with a knife.
The family worked with police, recorded messages for the man,
"The individual who was inside, he was in a bad situation but making a decision to harm himself or others would only make it worse," said Deputy Chief Franklin Hayes. "So to the family who helped bring this to a peaceful resolution, we thank them."
Hayes also thanked the Special Response Team, crisis negotiators, crisis intervention and partners from EMS.
"Had he harmed himself or anyone else had he indicated, our partners from EMS and Fire were here as well," he said.