Birthday invitation to boy with autism brings mom to tears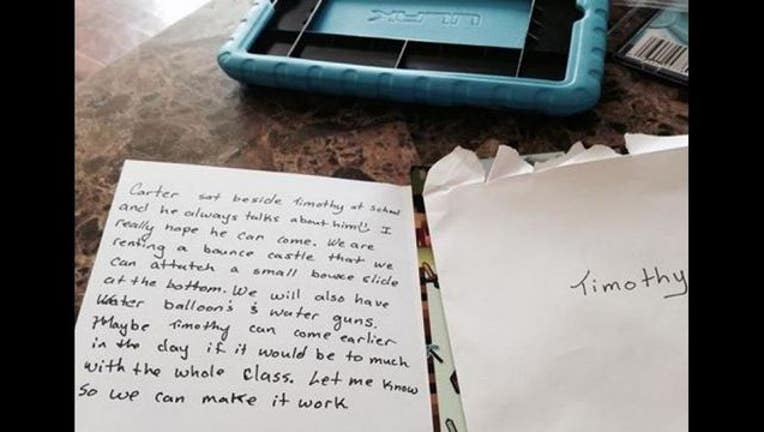 article
A Canadian mom said she was moved to tears by a birthday party invitation for her son with special needs.
The invitation included a note from the mother of the birthday boy named Carter, expressing their family's desire to accommodate 7-year-old Timothy Klein, who was diagnosed with non-verbal autism when he was 2.
The note from Ainsley Peikos read:
Timothy's mother, Tricia, said that getting the invitation was a "wonderful moment."
"Yes, I was shocked that someone would take not only the time to write the note, but to be considerate enough to include him with all of his difficulties," she told ABC News.
Read the full story on FOX News