Blue Cross Blue Shield workers continue strike for better wages, end of tiers
DETROIT (FOX 2) - Chants of no contract no work, but this time it's the Blue Cross Blue Shield workers. What you might not realize, they've been on the picket lines even longer than the UAW going up against the Big Three.
About 1,100 Blue Cross Blue Shield workers are on strike across Michigan. They say they're looking to end tiers and they want a better cost of living.
"We don't want to be out here, but we need to be out here, in order for us to be fighting for what we need," said Andante Valentine.
And what they say they need — is better pay, the end of outsourcing jobs — and retirement healthcare.
"It's really unfair and it is actually kind of senseless, to work for a healthcare provider and retire - and not have healthcare insurance," said Sharon Taylor.
Taylor has worked for Blue Cross Blue Shield for a decade — but she joined just after the deadline to get into Tier 1
That means if she goes on medical leave, she gets 70 percent of her pay. People before her, get 100 percent.
"I  am in Tier 2, meaning I don't get the same benefit as those who have been here 11, 12 years," she said.
FOX 2: "But you've been here for 10."
"Yes, exactly," she said.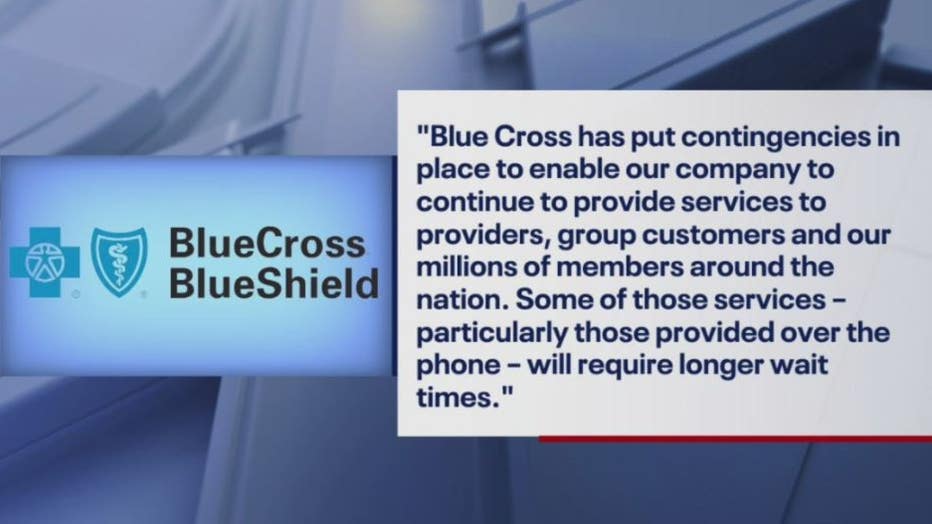 Blue Cross Blue Shield is not commenting beyond its initial statement when the strike began on September 12, stating the company has contingencies in place to continue services for its providers and customers across the nation.
Some services, especially ones over the phone, may have longer wait times due to the strike. It encourages users to try online and app services.
"I talk to the members the customers and everyday people," Taylor said. "I know they are affected by this, which in that aspect is not good. but for me, personally but it's necessary."
And - it isn't easy — these workers are making strike pay, which caps out at $500 a week. And remember - they have been at this since Sept. 12.
"For those of us who are used to getting way more than that every two weeks, it's a little rough. but because we have our community and having resources given to us from the region and international, we're doing okay," said Valentine.
"Blue Cross Blue Shield said in a statement it is hoping negotiations end fairly and quickly. Workers FOX 2 talked with have not heard much in the way of negotiations. We'll keep you updated.