Body found inside burning vacant home in Detroit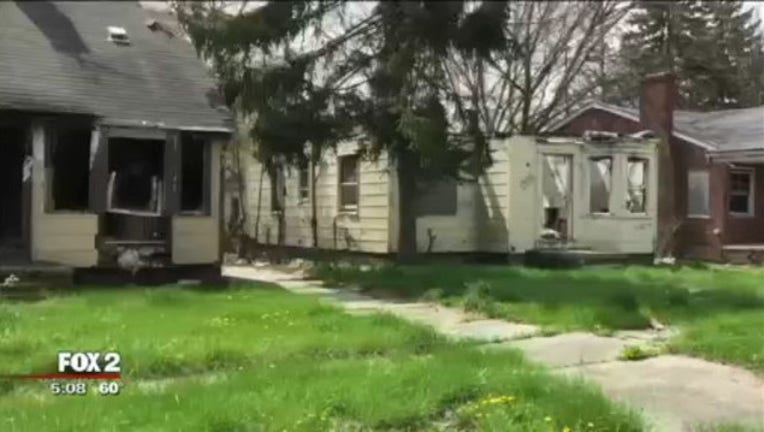 article
DETROIT (WJBK) - A body was found inside a vacant burning house on Wilfred Street Friday morning and police work to identify the victim. Officials said the body was burned so bad officials aren't even sure of the gender of the victim.
The vacant house is located between Hayes and Queen Streets on Detroit's East Side.
Dawn Harris lives across the street from the vacant house, "What if it's somebody I know, I did grow up in this neighborhood. I grew up in the 48205 and it's horrible."
The case is being investigated as a homicide. Police are confident someone set the house on fire.
"It's scary because it's like right here. I have to come out right here. I can't even sit on my porch without looking at that eyesore. It was already down there, it's looking bad, but now I have to look straight across the street and to know someone got killed over there.", said Harris.
The few people that live on Wilfred Street said they have a lot more to deal with while investigators work this case.
Harris said, "You know I'm six months pregnant, this is my first baby, you know I have to raise him over here, I own my house."
Harris and her family have the only house occupied on the street between Hayes and Queen.
"They come and they dump stuff inside the houses and I'm over alone, my husband and I work.", said Harris.
While on the scene reporting, the Fox 2 crew witnessed a man driving by slowly, using profanity and then he flashed money. The man drove away in a vehicle that didn't have a license plate.
"It's just sad.", said Harris.
Fox 2 reached out to the Mayor's office about the blight in the neighborhood and the spokesperson said many of the houses are on the demolition list for this summer.
If  you have any information on the victim or those responsible for the crimes committed in this investigation give police. You can remain anonymous.  That number is 800-773-2587.