Calvin Johnson, Detroit Bishop Edgar Vann to serve as Grand Marshals for America's Thanksgiving Parade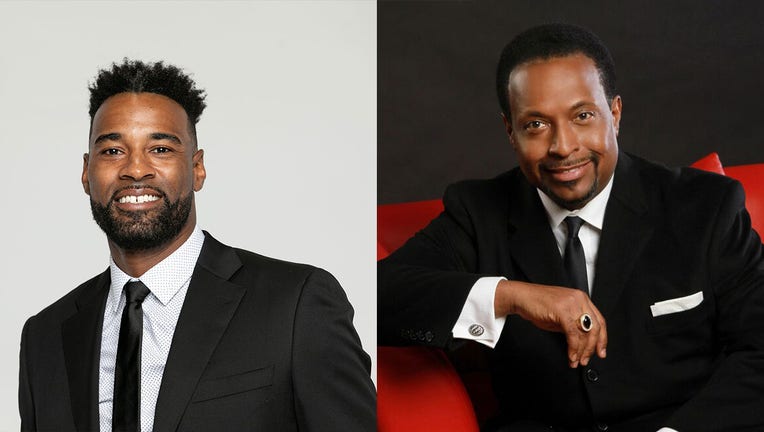 article
DETROIT - Hall of Famer Calvin Johnson and Bishop Edgar Vann, two familiar faces in Detroit have been selected to serve as Grand Marshals for the city's upcoming Thanksgiving Parade this November.
Johnson played for the Detroit Lions for nine years and Vann has served the city since 1976 and works at Detroit's Second Ebenezer Church. 
This year's Thanksgiving parade will be its 95th down Woodward Avenue will be themed "Love on Woodward." 
"We are thrilled to welcome Calvin Johnson and Bishop Vann as this year's Grand Marshals for America's Thanksgiving Parade presented by Gardner-White," said Tony Michaels, president & CEO, The Parade Company. "Both are beloved figures in Detroit who have worked tirelessly to elevate our city and serve our community. It will be exciting to celebrate with them on Woodward Avenue on Thanksgiving morning." 
Many know Johnson as "Megatron," a prolific wide receiver in football and one of the Lions' best players in the past 20 years. He was selected to the Pro Bowl six times and holds the record for single-season receiving yards. 
Vann has dedicated decades of community service to Detroit, a city he's lived in for over 50 years. His role within the community has allowed him to discuss personal growth and the power of community in both religious settings as well as in the civic and business arena as well. 
Additionally, Marla Drutz, the current general manager at WDIV-Local 4 will serve as honorary grand marshal this year. She plans to retire from the TV station later this year.