Car crashes into man's Land Bank house, vandals then ransacked what was left inside
DETROIT (FOX 2) - David and Monique, both best friends since high school, had only lived in this house on Charlevoix for six days.when a car crashed into it on April 10th.
"It sounded like a bomb went off," said David Fisher. "His wheels were in the basement, his front wheels. I'm so happy he lived because it was miraculous."
The driver of the white Jeep told FOX 2 he's feeling better - but doesn't remember much about the crash. Police closed the case.
"Just looking at it now it's so surreal. I'm at a loss for words, I've actually never been this close to it actually," said David.
Nine days later, the two still can't believe it. What damage the Jeep didn't do, vandals stole everything inside the home. Their dream home, and where they worked - a total loss.
"We had everything going for us," he said. "The thing that was holding us back before as a company is that we didn't have a house."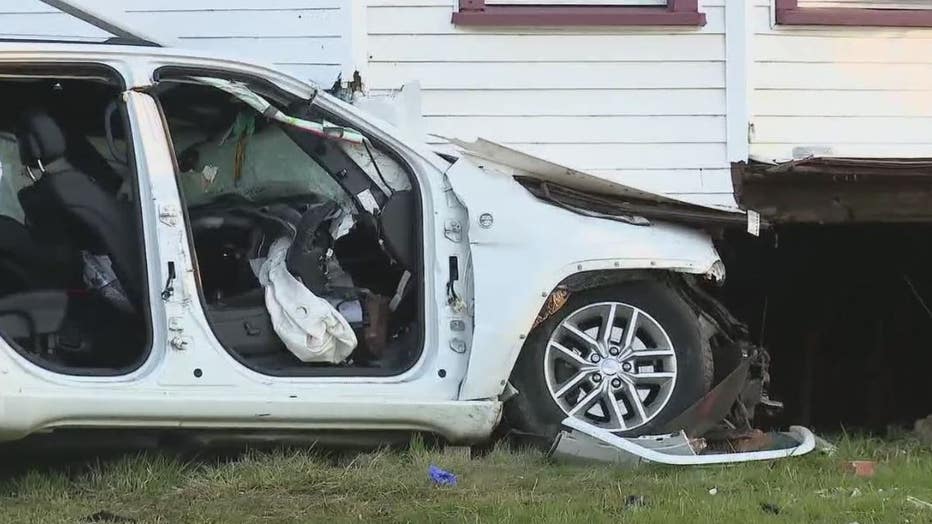 The 1,800-square-foot home was originally built in 1912- deteriorated throughout the years, and eventually became a Land Bank home.
"We had never owned a home before and we thought this was the best place to start building our life in Detroit," he said.
The home was purchased in December of 2020 and compliance with Land Bank rules was achieved in October 2022, using all of the money they earned from their company.
"The Euphoric Tree Fort, we sell 'smell-o-vision' candles," David said. "You take one of our candles, we have over 70 different scents, ranging from Harry Potter to Quintin Tarantino movies. The idea to burn it during the show or movie for a 4-D experience."
And the candle business - gone. A GoFundMe account has been set up. Go HERE for the link.
"My dad said something to me that Lovell forgot. He said you'll know how strong you are when your back is against the wall," David said.
FOX 2: "Is your back against the wall?"
"Oh definitely but I'm making it," he said. "We're making The best out of it. And I think everything will be fine."