Charges announced in shooting death of Sgt. Collin Rose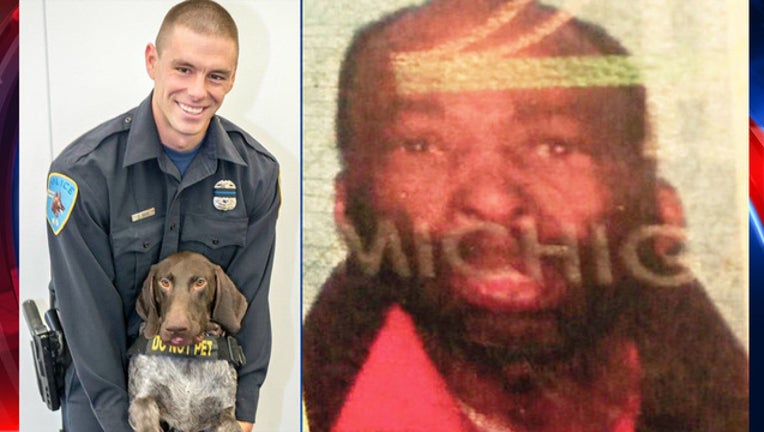 DETROIT (WJBK) - Charges were announced Thursday in the murder case of Sgt. Collin Rose.
Raymond Durham has been charged with first-degree murder, among other murder and weapons charges. Prosecutor Kym Worthy, Wayne State University Police Chief Anthony Holt and Detroit Police Chief James Craig came together to announce the charges in an afternoon news conference.
Durham has been accused of shooting police officers before.
In March of 2017, he was arrested after the shooting of two police officers in the area of Ash and Tillmon on the city's west side. The officers were conducting a narcotics investigation when they approached a man who was "acting fidgety," Police Chief James Craig said. The man pulled out a gun and fired before the officers returned fire. The officers were both hit but survived the shooting. 
Rose, 29, was working as a canine officer for Wayne State University when he was killed in November of 2016.
Wayne State police officer Collin Rose dies from gunshot wound
He was investigating possible thefts of navigation systems from cars when he radioed that he was about to speak to someone on a bike. Rose was shot in the head during the stop at Brainard and Lincoln, an area off WSU's campus where many students and some officers lived.
Officers who arrived on the scene for backup found Rose injured on the ground. An officer immediately took Rose to the hospital, where he went into surgery. He pulled through surgery but remained in grave condition and was on a ventilator. He died a day later.
Durham's family has spoken to FOX 2 before and has stated that he is mentally ill. 
Family of suspected shooter of Detroit police officers say he is mentally ill
At Thursday's press conference, Prosecutor Worthy said she imagines competency will be an issue in this case as well.
This is a developing story. Stay with FOX 2 for updates.