Charles Rizzo, former head of Rizzo Environment, charged in federal court for bribery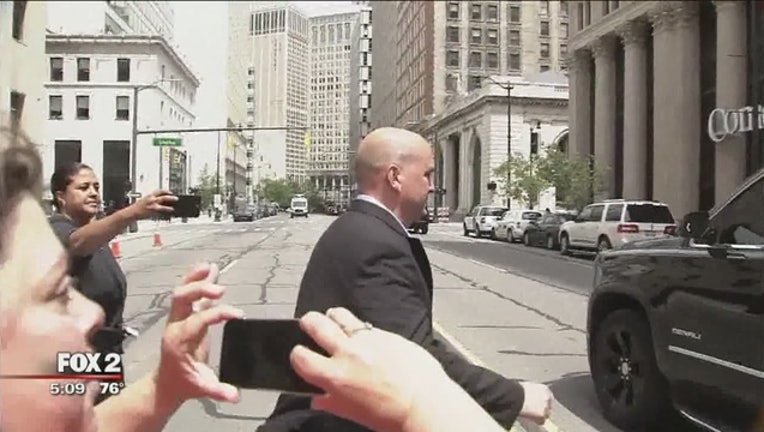 article
DETROIT (WJBK) - Charles Rizzo, the former head of Rizzo Environmental Services and the man at the center of the Macomb County corruption probe was arraigned Wednesday on bribery charges in federal court. Federal investigators say that Rizzo is part of an elaborate scheme to steal money and pay off public officials.
He faced the judge in federal court, facing 36 counts ranging from conspiracy to commit bribery to mail and wire fraud. Following the federal court appearance, Rizzo made a run for his car and didn't take any questions. Some of the crimes he's charged with carry up to 20 years in prison.
This is the latest development in the Macomb County trash hauling scandal that has been piling up like, well, garbage and snared multiple along the way.
That includes Gasper Fiore, the towing mogul who is accused of conspiring with Rizzo. He also moved quickly to get away from our camera on his way out of federal court. He was formally charged and named repeatedly in and indictment that accuses both he and Rizzo of bribing politicians in Macomb County in exchange for contracts.
One of the politicians they're accused of bribing is former Clinton Township Trustee Dean Reynolds. Authorities claim the two paid for the divorce attorneys Reynolds.
Some of the people mixed up in the scandal have already pleaded guilty. Angelo Selva, a former attorney and former best friend to Reynolds, agreed to testify against him earlier this month. 
"I'm doing the right thing. At sentencing there will be more facts that will come out. My relationship with Reynolds was dysfunctional. A regular person would have pulled away from him," Selva said.
RELATED: One of 12 charged in Macomb County corruption takes plea
Engineering contractor Paul Modi was formally charged Wednesday. He's accused of paying Reynolds $16,000 in bribes to secure a contract with Clinton Township.
He also didn't have anything to say to our cameras. His attorney said they would 'do their talking in court'.
As for Rizzo, the feds say he was involved in at least ten different schemes to steal money from his own company to pay for his mansion and those bribes for garbage hauling contracts. According to the indictment, the government has already seized more than $4 million in forfeiture provisions with more to come.
Both Rizzo and Modi were released on $10,000 personal bonds
SEE ALSO: