Child Abuse Prevention Month: Advocates plant pinwheel garden to raise awareness
DETROIT (FOX 2) - A pinwheel is a symbol of childhood and of innocence, and for the month of April is a symbol of awareness and prevention of child abuse.
"It doesn't affect one child, one neighborhood, one zip code - all socioeconomic status, all genders, all races," said Melanie Richards, the director of Kids Talk Children's Advocacy Center.
The center works with children and families impacted by abuse, trauma, and neglect in Wayne County. On Thursday, they planted a pinwheel garden outside the Children's Hospital of Michigan.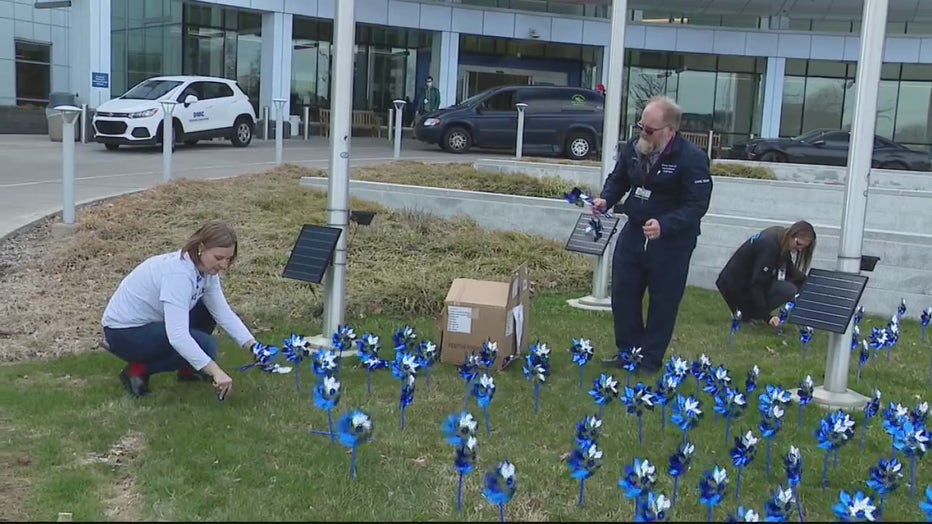 Child advocates hope these gardens will inspire people to take action and to raise awareness to help prevent child abuse and neglect.
"There's estimates of one in eight children, one in twelve children experience some type of abuse or neglect," said Dr. Bradley Norat, the medical director of the child at-risk evaluation team at the hospital.
He said abuse and neglect have lifelong impacts on health. Poverty and domestic violence increase stress on families and can increase the chance a child could be abused.
April is National Child Abuse Prevention Month, but sadly this happens each and every day.
Doctors say there are signs you should look for.
"It can be behavior change, it can be unexplained injuries, especially injuries in very, very young children," Norat said.
If you suspect abuse or neglect report it to Child Protective Services and get the child to a doctor or emergency room.