Cold front moves in for mid-week
FOX 2 (WJBK) - After an absolutely gorgeous day today, our high temperatures reached 80 degrees, expect things to change as a cold front moves our way.
Overnight lows tonight leading into Wednesday morning will be fine as we bought them out in the upper 50s. Skies will be generally clear even as the front approaches.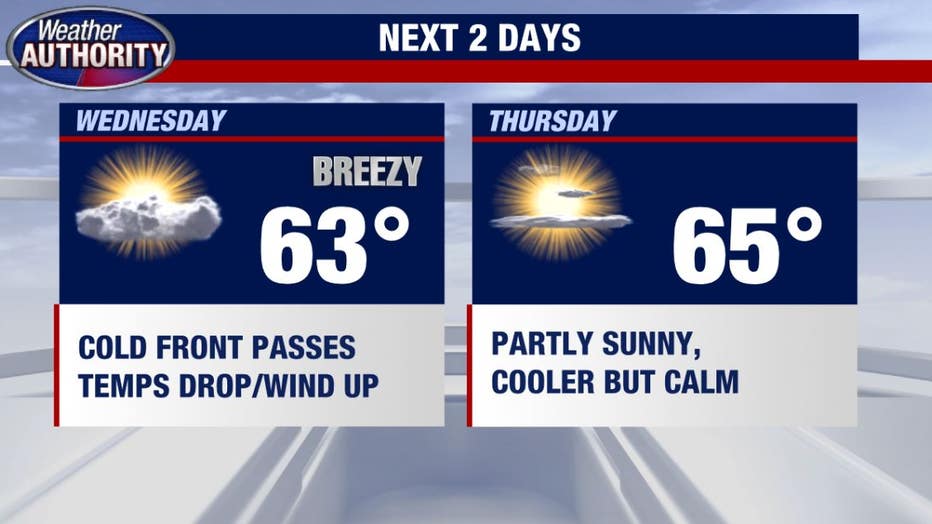 Of the front, it will track in our direction through the morning into the early afternoon. As it drops from the north to the south. It runs into extremely dry air, meaning rain is not expected to be an issue as the front fizzles. However, temperatures will drop throughout the afternoon as the cold air filters in.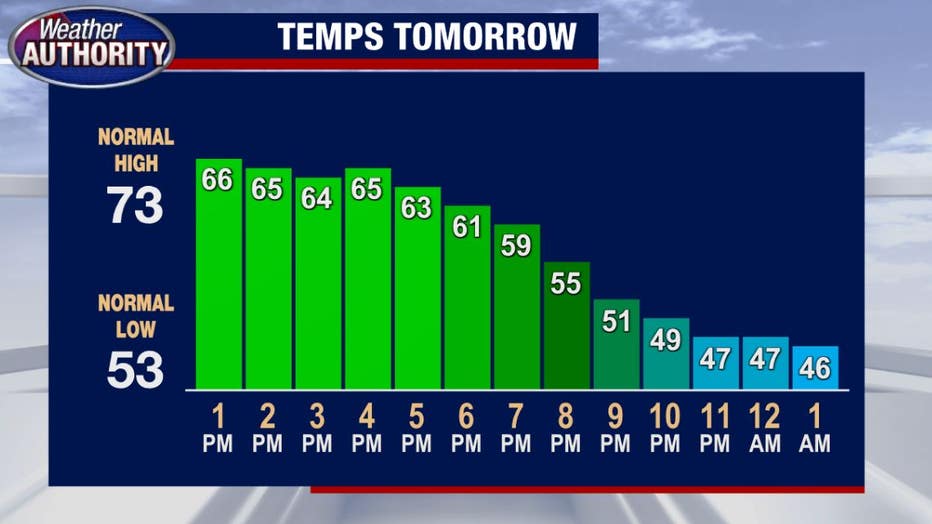 By lunchtime. Temperatures may be near 63° and will fall through dinner time into the upper 50s. Winds will pick up as the direction shifts from the north. They could gust as much as 25 mph.
Temperatures through Thursday will remain cool, in the '60s, but with plenty of sunshine. Will warm up through the end of the work weekend into the holiday weekend.