Community hits Detroit streets with urgent pleas to end gun violence during March for Hope
DETROIT (FOX 2) - Community members gathered in Detroit on Good Friday to march for an end to gun violence.
The semi-annual Walk for Hope brings demonstrators, many of whom have been impacted by gun violence, to the University District as they call for an end to the shootings.
"We have the ability to transform, reform, and transfigure the world in which we all occupy," Barbara Jones said.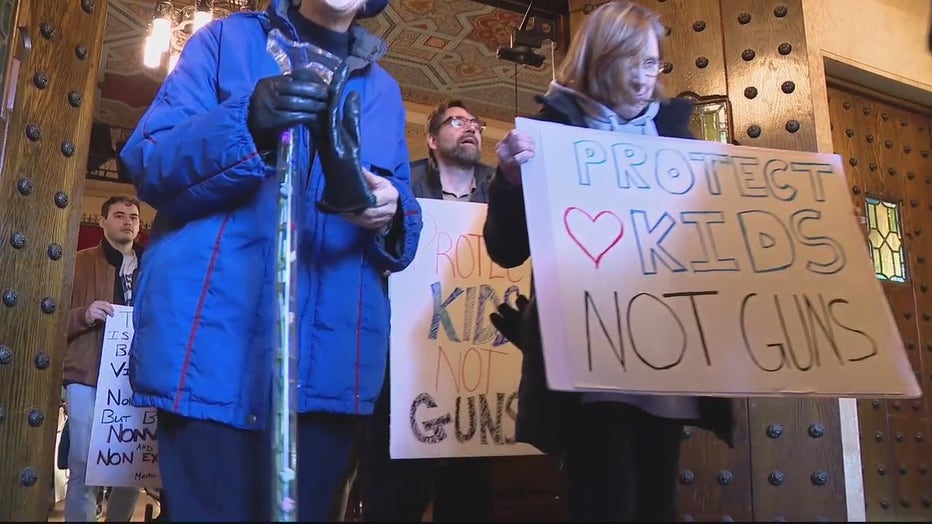 Jones lost her son Conte in a 2017 shooting.
"My son was murdered with an AR-15 assault rifle. Shot 5 times. Five times in the back, once in the arm, and once in the leg. My only son was 24 years old before we tragically lost him to gun violence so to live it…to continue to witness other parents other mothers other fathers, other family members deal with the loss of their children is something that you never get over no matter how long it's been," she said.
The walk was paused for three years due to the Covid pandemic, but it's back at a time when there is a renewed sense of urgency following so many shootings.
"We're pleased to be a part of something to make a difference and to also make a stand, especially right now in light of MSU and so much gun violence, and it just seems really out of control," said Pat Jones, one of the walk's organizers.