Corvette stolen during Dream Cruise recovered, missing engine & wheels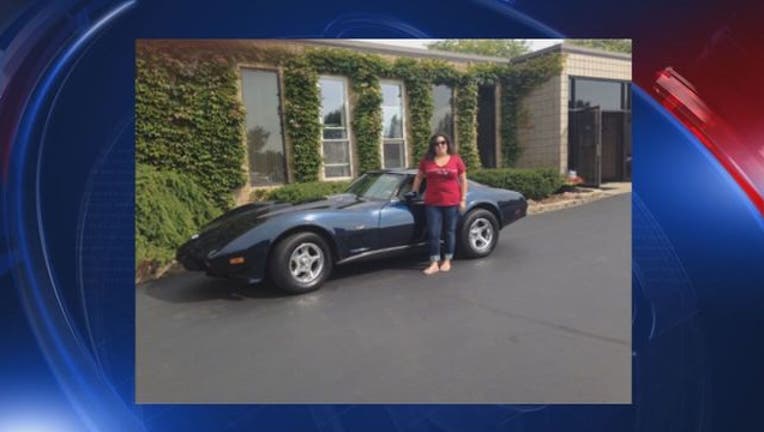 A stolen 1978 classic will soon be back in its spot after a Good Samaritan in Detroit spotted the stolen wheels and waited by it until police arrived.
Kelly Robinson's 1978 Corvette was stolen from a meter location at Rosie O'Grady's in Ferndale on Saturday. She parked it there for the Woodward Dream Cruise and said it was stolen around 1:40 PM.
Monday morning, around 2 o'clock, a citizen spotted the car at Joy and Ward. This person called police and stood by the car until Detroit police arrived on scene.
But it's not exactly a happy ending. Police said the car is missing the engine and wheels. 
Robinson said she thinks someone was watching her as she was cruising in her dream car.
"This was my car for 16 years. I bought this car when I was struggling in my early 20s and said I want a Corvette, I'm going to buy a Corvette. All my family has Corvettes, it's my turn now," Robinson said.
Kelly told FOX 2 on Sunday that just wants the car back -- no questions asked.
She even said she'd give the person who returns it some type of reward for the return of her dark blue Vette.