Crumbley parents dismissed from civil suit in Oxford High School shooting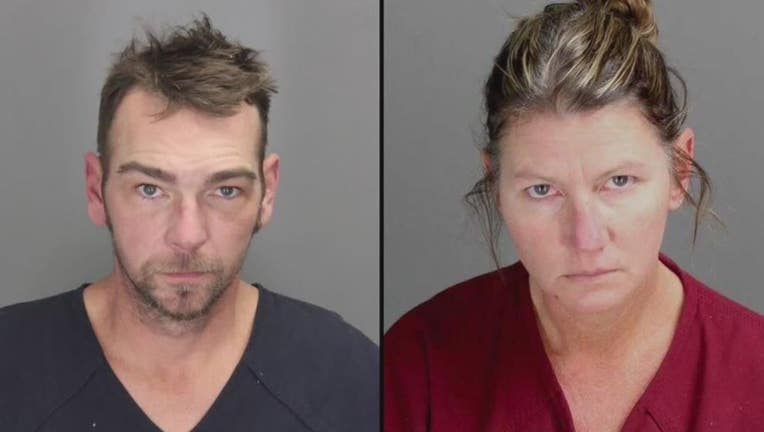 article
SOUTHFIELD, Mich. (FOX 2) - James and Jennifer Crumbley, the parents of Oxford High School shooter Ethan, have been dismissed from a civil suit in Oakland County after the attorney representing the families opted to remove them from the suit.
Attorney Ven Johnson announced on Thursday that the Crumbley parents will be removed from the civil lawsuit that had been filed against the Crumbleys and employees of Oxford High School.
According to the law firm, the decision was made so Ven Johnson can speed up the appeals process and to prevent families from having to testify multiple times.
In early March, Judge Ellen Brennan ruled that the employees can't be sued in civil court for the shooting. Johnson is appealing the ruling.
Johnson's law firm filed the suit in January 2022, two months after the shooting that killed Tate Myre, Madisyn Baldwin, Hana St. Juliana, and Justin Shilling.
Ethan has since pleaded guilty to the shooting but has not yet been sentenced. 
The Crumbley parents are awaiting trial in Oakland County after an appeals court ruled there was enough evidence to try them for their role. James and Jennifer Crumbley have sought to have their manslaughter charges against them thrown out. On Thursday, the court of appeals ruled that there was enough evidence for trial.
The Crumbley parents are both charged with four counts of involuntary manslaughter after their son Ethan went on a shooting spree in 2021. A trial was scheduled for January but in November, the state Supreme Court questioned whether there was insufficient evidence to try both Crumbleys after the parents appealed the case.
RELATED: 'They covered it up': Parents of Oxford High School shooting victims on new allegations