CVS pulls popular cold medicines from store shelves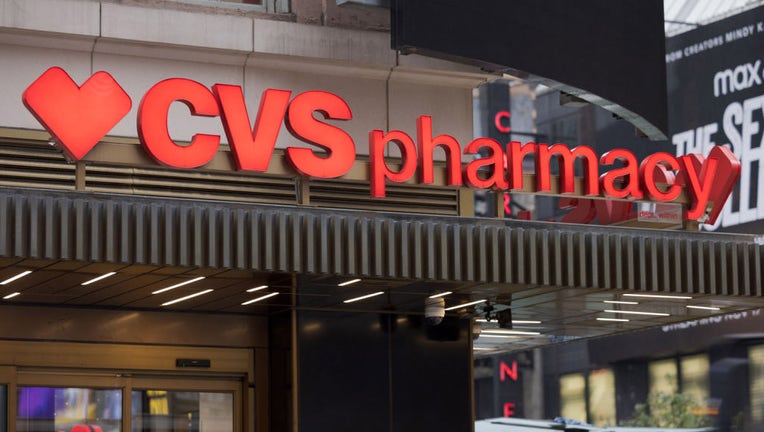 article
CVS said on Thursday that it is voluntarily removing certain common oral cough and cold products after a Food and Drug Administration (FDA) advisory panel determined last month that its active ingredient doesn't work.  
"We are voluntarily removing certain oral cough and cold products that contain phenylephrine as the only active ingredient from CVS Pharmacy stores," a CVS spokesperson said. "Other oral cough and cold products will continue to be offered to meet consumer needs." 
"We are aware of the FDA Advisory Committee's position on oral phenylephrine (PE) and will follow direction from the FDA to ensure products we sell comply with all laws and regulations," the spokesperson continued.
The move comes just a month after all 16 members of the FDA's Nonprescription Drugs Advisory Committee (NDAC) agreed that oral phenylephrine, found in common versions of Sudafed, Mucinex, Vicks, Allegra and Dayquil, isn't effective in offering relief from nasal congestion.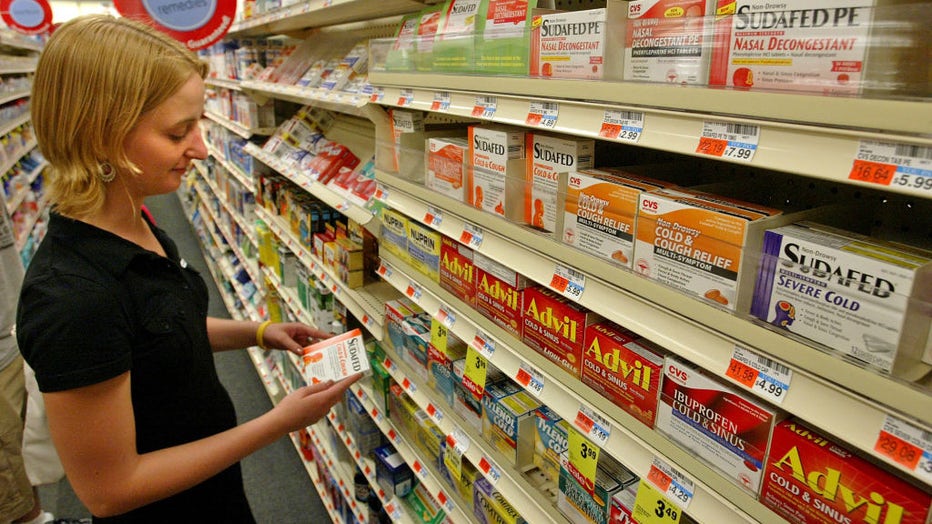 A customer looks at a package of Sudafed in a CVS store. (Matt Stone/MediaNews Group/Boston Herald via Getty Images / Getty Images)
ASPARTAME SWEETENER USED IN DIET COKE, SOME CHEWING GUM, MAY BE DEEMED 'POSSIBLY CARCINOGENIC': REPORT
The FDA clarified that neither the agency nor the committee raised concerns about safety issues with use of oral phenylephrine at the recommended dose. 
The committee's purpose is to provide independent advice and recommendations to the FDA, but the government agency makes final decisions.
Although the FDA hasn't made any decision regarding the product's effectiveness, CVS decided to pull the products. 
A Walgreens spokesperson told FOX Business that it is "closely monitoring the situation and actively partnering with the Walgreens Office of Clinical Integrity and suppliers on appropriate next steps." 
Representatives for Rite Aid have not immediately responded to FOX Business' request for comment. 
HEALTH OFFICIALS CLASSIFY ASPARTAME 'POSSIBLY CARCINOGENIC' DESPITE 'LIMITED EVIDENCE' IT CAUSES CANCER
Following the panel's discussion, the FDA issued a notice alerting consumers that there are a range of products that do work to treat symptoms other than congestion. The committee's recommendations also only related to orally administered phenylephrine and not the nasal spray form, according to the FDA. 
While some products only contain phenylephrine, other products contain phenylephrine and another active ingredient such as acetaminophen or ibuprofen, which treats symptoms like headaches or muscle aches. 
"The presence of phenylephrine in these products does not affect how other active ingredients work to treat those symptoms," the FDA said in a September release. 
GET FOX BUSINESS ON THE GO BY CLICKING HERE
Given that a variety of different drug products may be sold under the same brand name, "consumers should always read the drug facts label to determine which ingredients are in a medication, as well as important warnings and directions for use," the agency warned.  
If the full agency determines that oral phenylephrine is not effective, which would be a lengthy process and include public input, it said it would "work closely with manufacturers to reformulate products as needed to help ensure availability of safe and effective products to treat symptoms of colds or allergies."