Damar Hamlin 'will play professional football again,' NFLPA medical director says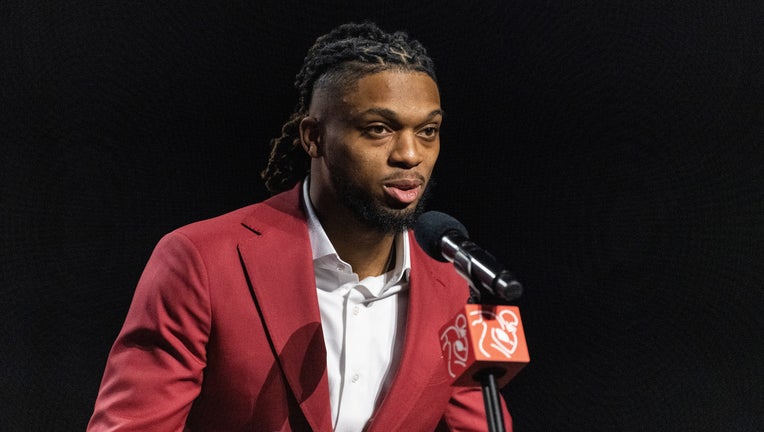 article
It's been just over one month since Damar Hamlin went into cardiac arrest during a game, but a medical expert is saying that Hamlin's career is far from over.
Despite being administered CPR for over nine minutes and in the hospital for over a week, NF Players Association medical director Thom Mayer says the Buffalo Bills safety will be back on the gridiron.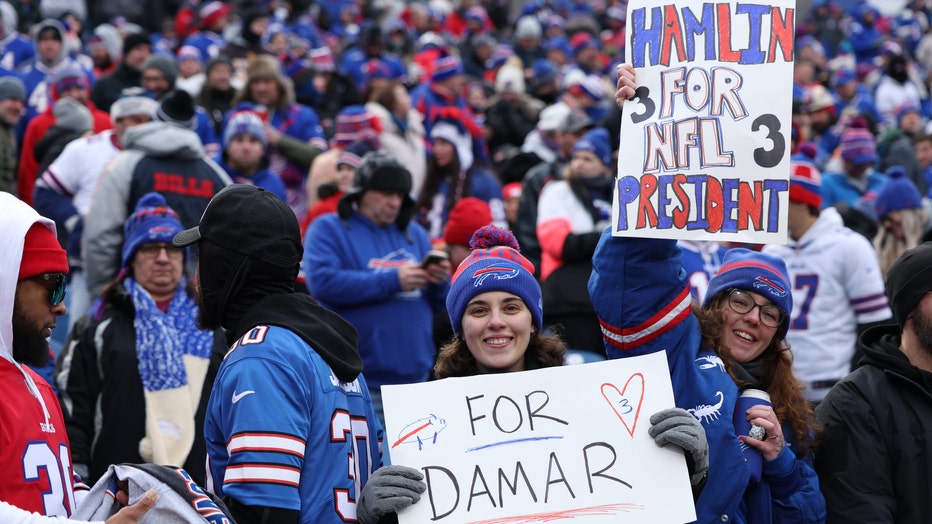 Football: Buffalo Bills fans hold a sign in support of Damar Hamlin (3) vs. New England Patriots at Highmark Stadium.Buffalo, NY 1/8/2023(Photo by Simon Bruty/Sports Illustrated via Getty Images)
"I don't want to get into HIPAA issues, but I guarantee you that Damar Hamlin will play professional football again," Mayer said on SiriusXM on Wednesday.
After mostly staying silent in the weeks following his scary incident, Hamlin released a video providing an update, saying he has made "so much progress recovering."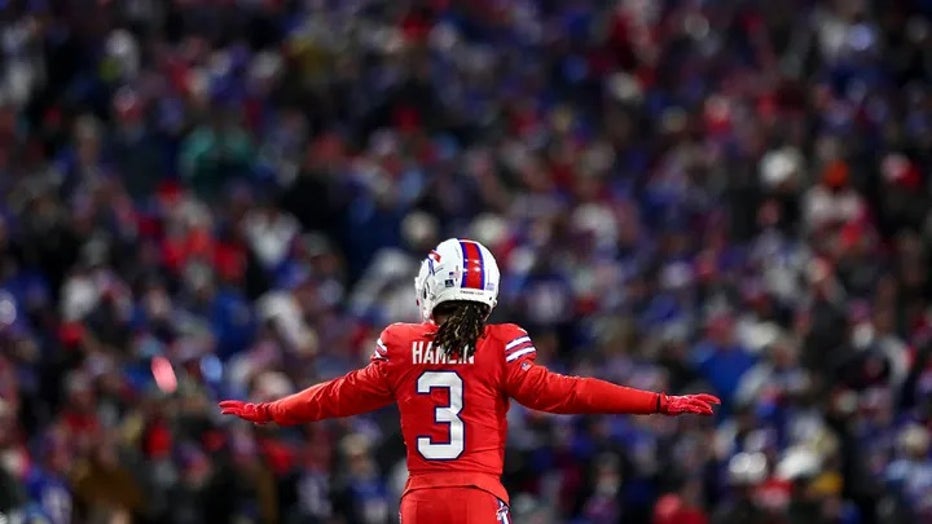 Damar Hamlin #3 of the Buffalo Bills celebrates after a play during the second quarter of an NFL football game against the Miami Dolphins at Highmark Stadium on December 17, 2022 in Orchard Park, New York. (Kevin Sabitus/Getty Images)
BOWLER PETE WEBER REFLECTS ON FAMOUS QUOTE AFTER PATRICK MAHOMES TWEETS IT IN CELEBRATION
"What happened to me on 'Monday Night Football' I feel is a direct example of God using me as a vessel to share my passion and my love directly from my heart with the entire world, and I'm able to give it back to kids and communities all across the world who need it the most, and that's always been my dream. That's always been what I stood for and what I'll continue to stand for."
He went on to thank the Bills medical staff and doctors at the University of Cincinnati Medical center, who "acted willfully and skillfully to save my life."
He also gave gratitude to friends who checked up on him via text and visits, and thanked football fans all over for their support.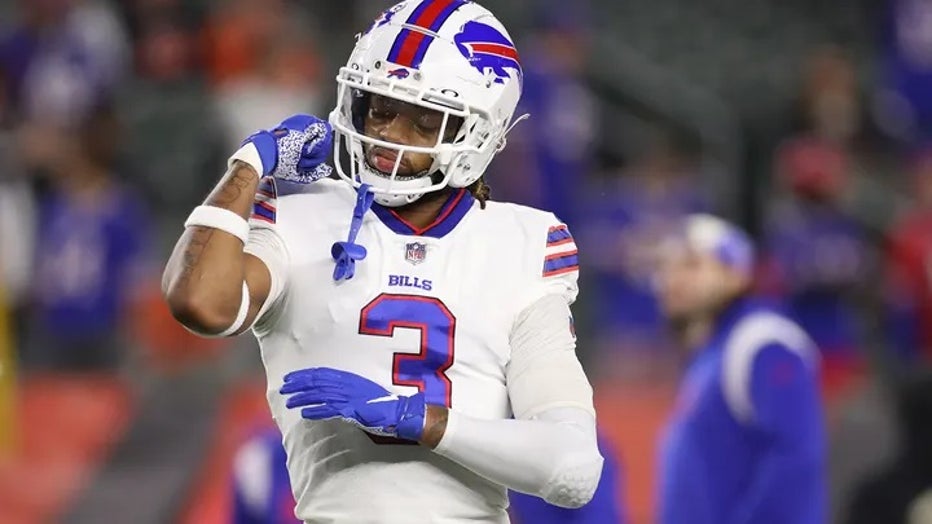 Buffalo Bills safety Damar Hamlin (3) warms up prior to the game with the Buffalo Bills and the Cincinnati Bengals on January 2, 2023, at Paycor Stadium in Cincinnati, OH. (Ian Johnson/Icon Sportswire via Getty Images)
Hamlin's Bills had their season ended in the AFC divisional round after losing to the Cincinnati Bengals, who fell to the Kansas City Chiefs in the AFC Championship.