DDOT bus driver charged with misdemeanor after running down woman despite 'disaster of a driving record'
DETROIT (FOX 2) - A Detroit Department of Transportation bus driver with more than 25 years of experience has been charged with running over Janice Bauer of Grosse Pointe Park.
Bauer, 67, was laid to rest on Tuesday, while many are left wondering how the city bus driver in the incident, Geraldine Johnson, was even on the road for the crash.
Her disturbing driving history surfaced in court Wednesday includes seven previous crashes dating back to 2015 including another fatal accident she was behind the wheel for.
As for the charges, Wayne County Prosecutor Kym Worthy says Johnson ran Bauer over with a bus as Bauer crossed the street. Investigators say Johnson hit Bauer while turning left at the intersection of Griswold and W. Congress back on June 2.
Then on Wednesday in court, Johnson's previous driving incident surfaced.
"The court does find you to be a danger," said the judge. "In 2015, you were involved in a traffic crash resulting in a fatal injury. There have been crashes either with a bus or your personal vehicle in 2018, two and 2019, one in 2020, one in 2021, one in 2022 and then we have this matter today."
Johnson is now charged with a moving violation causing death. That charge says attorney Mike Morse says, is a misdemeanor.
"Geraldine Johnson should not have been still driving a bus in my opinion," Morse said. "I've handled hundreds of bus accidents over the last 30 years and I don't know if I've seen quite a disaster of a driving record like this person.
"If you have any moving violation and caused death, you could be sentenced - if found convicted, up to a year. This isn't a felony where she could be put in prison for many years."
Johnson received a $100,000 personal bond. The City of Detroit says they are conducting an internal review. Right now she's off the road.
Those who knew Janice Bauer remember her as a caring person who spent her life loving the City of Detroit.
"We want to pass along our sincerest condolences to her family. She will be sorely missed," said Tracy Irwin, Detroit Historical Society. "She was one of our best ambassadors," Irwin said. "She would be out in the community, talking with her friends, talking with people who may not have ever been to the Detroit Historical Museum, and suggesting that they visit."
Irwin, the museum's chief exhibitions and enrichment officer, says Bauer, 67,  was a member for 25 years and a dedicated volunteer.
"She was really very cheerful. I think Janice is someone you remember for her smile and her energy her enthusiasm for Detroit history," she said.
Bauer's obituary says she also worked for the Suburban Mobility Authority for Regional Transportation-- or SMART as a dependable ADA clerk.
"We are so sad to not have her as a part of our community anymore," Irwin said.
Now as Johnson awaits her next court date in August -- Irwin says we should take away two lessons from Bauer's life.
"If you have an enthusiasm and an excitement for something, get involved, share your talent, and be part of organizations that you care about," she said. "But also live life every day because we just don't know when it's going to end."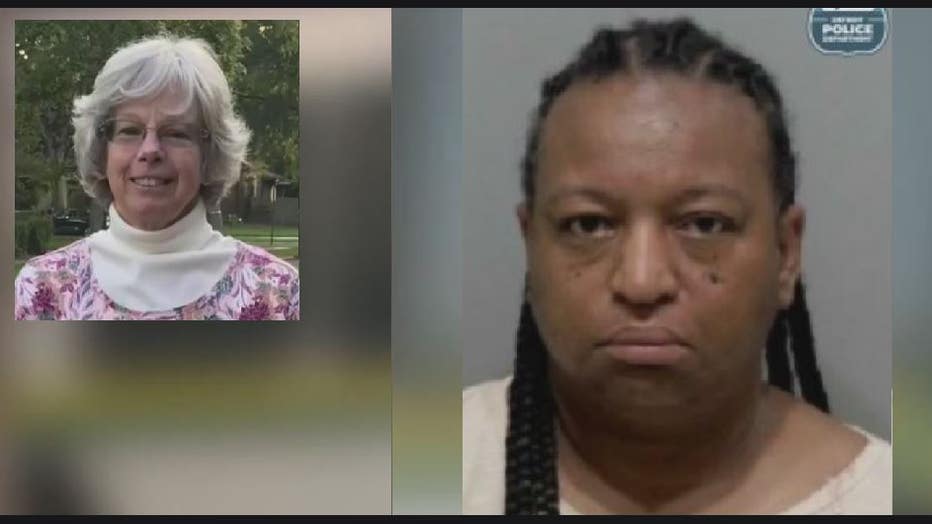 DDOT bus driver Geraldine Johnson, inset: Janice Bauer.