DDOT driver crashes during attack by passenger ranting about 'the devil'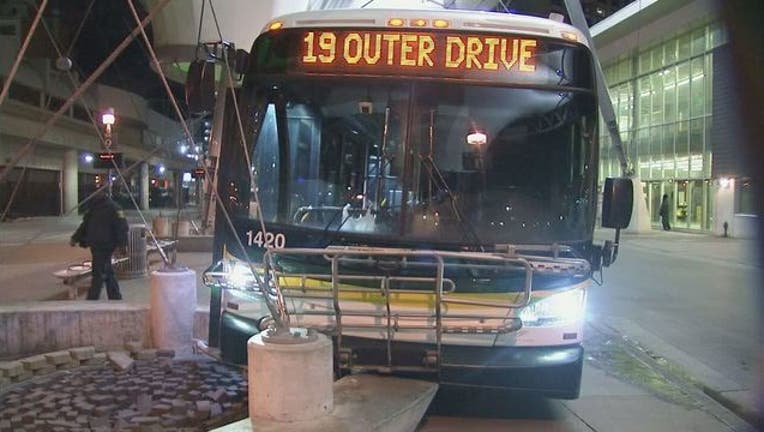 article
DETROIT (WJBK) - One person has been arrested after a DDOT bus driver was attacked on the job early Thursday morning. The bus driver crashed after the attack.
We're told the driver was near the Rosa Parks Transit Center on Cass Avenue when he was attacked by a passenger around 4 a.m. The driver then crashed into a barrier.
The driver was taken to the hospital and has minor injuries. It's not known if the suspect had a weapon. A witness says the man who assaulted the driver was ranting about the devil.
That passenger has been arrested.
No one else was hurt.