Deadly triple shooting at Detroit gas station was over $3 refund, police say
DETROIT (FOX 2) - A 27-year-old man is sought in a deadly triple shooting investigation that unfolded at a Detroit gas station over the weekend.
Detroit Police say Samuel McCray is wanted in connection to the incident, which left one dead and two others injured after the suspect got into an argument with the cashier.
The dispute, which was allegedly over a small refund escalated into McCray shooting three patrons who were also inside the gas station at the time.
"Tragic, ridiculous, unnecessary situation, three patrons at 3 a.m. in a store and something like this happens and it's unacceptable," said Chief James White. 
"We need to get this suspect off the street before he injures someone else."
The shooting happened at a Mobile gas station on McNichols near the Lodge Freeway early Saturday morning. According to White, the argument was over a refund of about $3 at the gas station.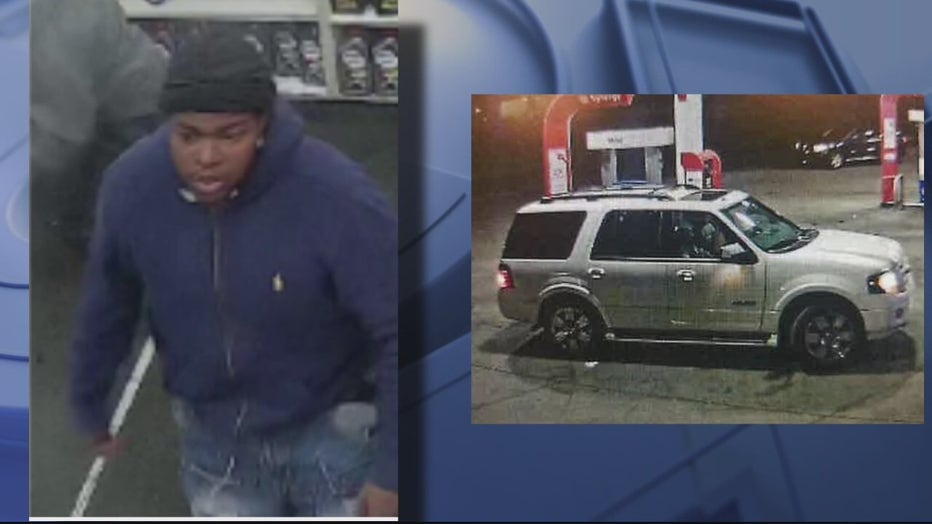 Samuel McCray, 27, is sought in connection with the triple shooting. 
Through the investigation, police also learned the gas station was also unlicensed and has since been temporarily shut down. 
MORE: TSA canine handler at DTW under investigation after aggressively pulling dog
Police are offering a $1,000 reward to anyone who helps police catch McCray, though they ask anyone that identifies him or the white Ford Expedition he's traveling in to keep their distance and call officers. 
McCray is to be considered armed and dangerous.