Deputies: Man opens fire in S.C. bar, draws return fire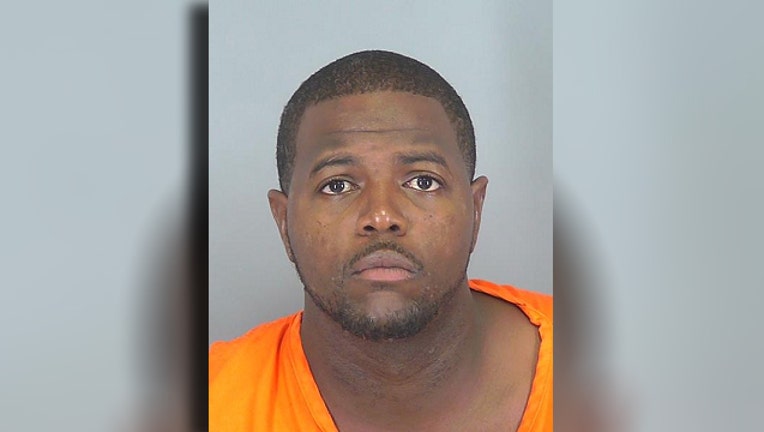 article
LYMAN, S.C. - Gun rights advocates and at least one South Carolina sheriff are crediting a man with a concealed carry permit  with preventing further violence at a nightclub this past Sunday.
The Spartanburg Herald-Journal reported that Jody Ray Thompson, 32, was arrested on four counts of attempted murder after investigators said he opened fired in the crowded Playoffz nightclub in Spartanburg County, S.C. Deputies said three people were shot before a man with a legal concealed weapons permit fired back using his own handgun, striking Thompson in the leg.
"It's almost like.. having a concealed carrier on the spot can stop active shooters," wrote Eden Rose, better known by her online moniker of Lil Red Danger, on her Facebook page about the shooting.
The YouTube star, whose videos documenting her gun training have gained her thousands of viewers, replied back to one of the commenters in her post "I'd love to live in a fairy tale land where nobody hurts each other but that's not how human nature works. People are violent - particularly towards each other. I learned this the hard way and quickly learned that at 5' tall and 100 pounds, a firearm is the best option to protect myself."
Others took to social media wondering why they had not heard about the incident.
The NRA also tweeted chastising the media for not reporting on the incident, but some people were not so quick to praise the man's actions.
Thompson was also charged with possession of a weapon during the commission of a violent crime and unlawful carrying of a weapon. He remains in the Spartanburg County Jail.
Police said the three people who were shot are expected to be OK.
Investigators said the man who fired back at Thompson will not face any criminal charges because deputies believe he acted in self-defense.