Detroit breaks ground on affordable housing in Brush Park, Cass Corridor neighborhoods
DETROIT (FOX 2) - Construction on two affordable housing developments in the Brush Park and Cass Corridor communities of Detroit is underway.
"Brush park is one of those areas that's seeing a significant amount of investment, of redevelopment. It is good to know that residents here will have access to entertainment, to our museums, to public transportation, and they are abutting very high-income residents. I just think that it's an amazing gift for the residents of Detroit," City Council President Mary Sheffield said.
The two developments totaling $25 million dollars will also feature retail and commercial space.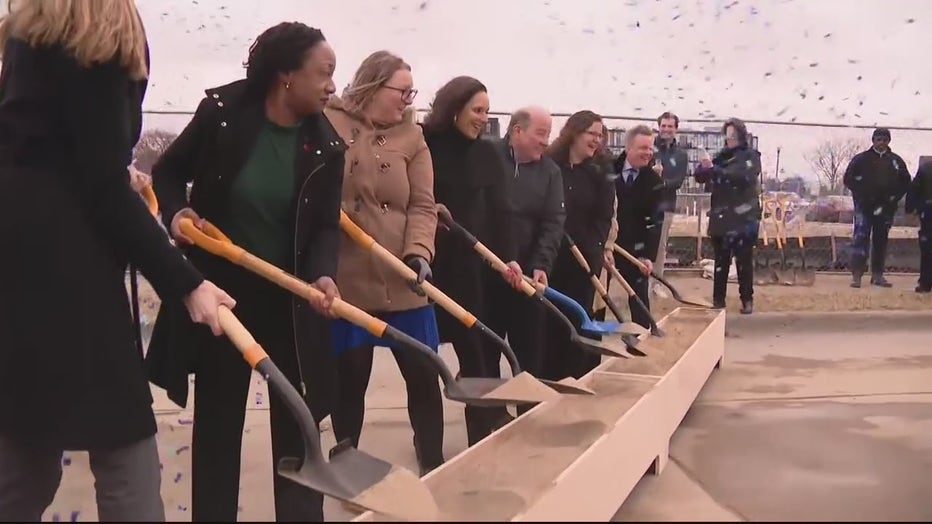 "Over eighty percent of someone's health has absolutely nothing to do with what happens inside of a doctor's office or a hospital or an ER, where I work not too far from here. It has everything to do instead with if someone has food to eat, affordable food to eat, transportation, a good job with good benefits, if they have safe, healthy, affordable housing," said Joneigh Khaldun, with CVS Health.
The mayor's office says developments like these are meant to ensure Detroiters of all incomes have the opportunity to live in any neighborhood want to. Tax credits are being applied to get this project going, which is basically a tax break for the developers.
"Property values keep rising in this city. If you're a homeowner, your wealth is building. If you're a renter, your rent is going up," Mayor Mike Duggan said.