Detroit celebrates 100th mural as part of City Walls Project
DETROIT (FOX 2) - Since 2017 - The City Walls Project has invested more than half a million dollars in Detroit's art community. The program celebrated the 100th finished mural on Thursday, called "The Spirit" by artist Waleed Johnson.
"What if we hired Detroit artists and turned them loose," Mayor Mike Duggan said.
"I (thought) I can make kind of an homage to Detroit and Black women and combined them together," said Johnson.
Johnson, 29, who was raised by a single Black woman on Detroit's east side, is not the typical artist, painting a typical picture.  
"My great-grandfather used to preach here," he said.
Here at Mack and Van Dyke, on the land which was formerly used by the Mount Zion Missionary Baptist Church, is a storage facility today.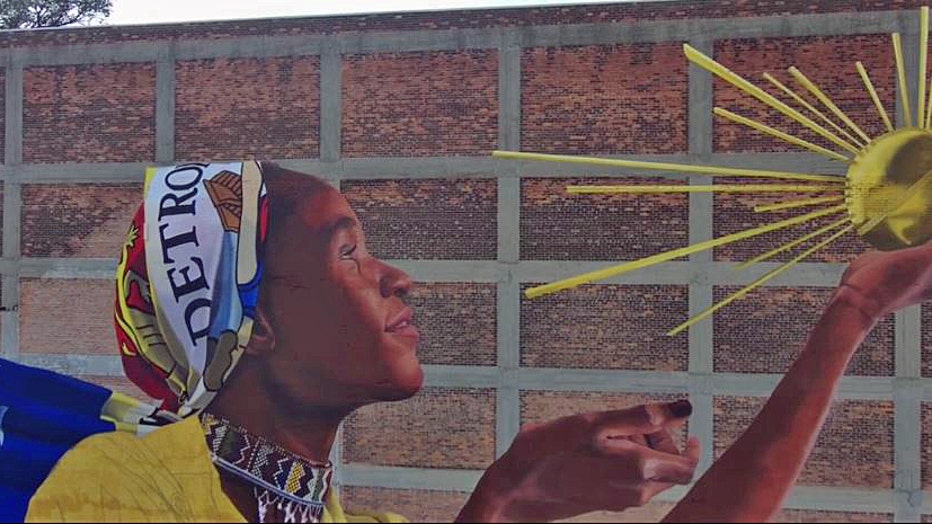 But it has a 60-foot wall, but the owner had no problem allowing Waleed to create, with help.
"Originally, she was wearing a different head wrap, and my fiancé was like, oh you should put the Detroit flag as the head wrap, and I was like that is a fantastic idea," Johnson said. "And it started getting me thinking about Detroit, and I started thinking about the Spirit of Detroit.
"And I hadn't seen the Spirit of Detroit represented as a Black woman before, and it all started to come together."
Of the 100 murals in the City Walls Project, this is by far the largest.
And Johnson, who graduated from the University of Notre Dame double majoring in art and computer programming, had to take time off from his full-time job computer job. And he only has about three weeks to complete the mural.
"We've done it on via docks, we've done it on building signs, and this is what we're going to keep doing," Duggan said.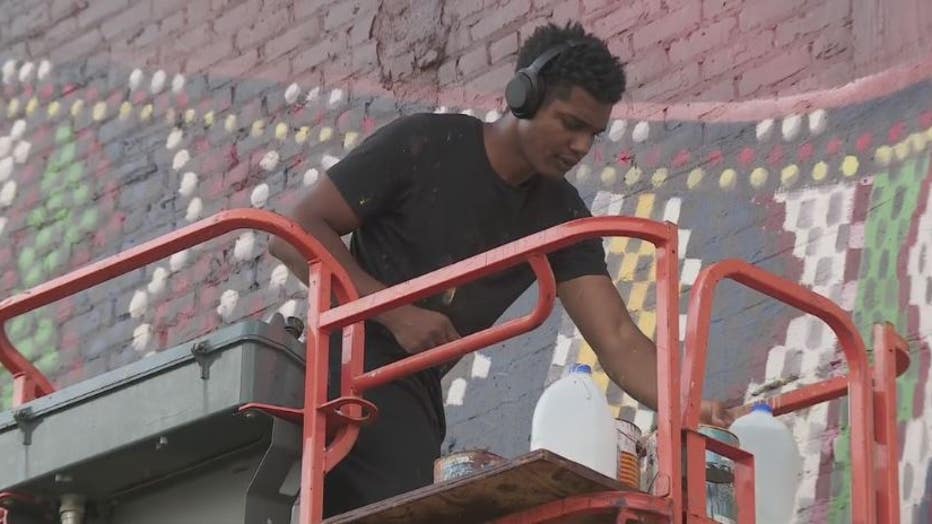 FOX 2: "People are driving by and waving to you."
"It's inspiring," Johnson said.
Waleed says the computer job pays the bills but he really wants to continue to be an artist.