Suspect abducts 9-year-old girl in Farmington Hills, sexually assaults her in Detroit
FARMINGTON HILLS, Mich. (FOX 2) - A 9-year-old girl was abducted from Farmington Hills and sexually assaulted in Detroit on Sunday.
Police said the girl was picked up while walking in the area of Grand River and 8 Mile in Farmington Hills by a suspect driving a white or gray 2015-2021 Jeep Renegade. The driver asked if the girl needed help and she got in the vehicle.
The girl told police quickly realized he was driving in the wrong direction. She was unable to get out of the car and was taken to an unknown home in the area of 8 Mile and Berg in Detroit, where she was sexually assaulted.
When the man left the room, police said the girl was able to escape. Someone saw her walking and called 911.
Police are asking that people who were in the area of Grand River and 8 Mile and Middlebelt and 8 Mile between 4-6 p.m. on Sunday call police if they saw anything suspicious.
Anyone with information is asked to call 313-596-2250 or Crime Stoppers at 1-800-SPEAK-UP.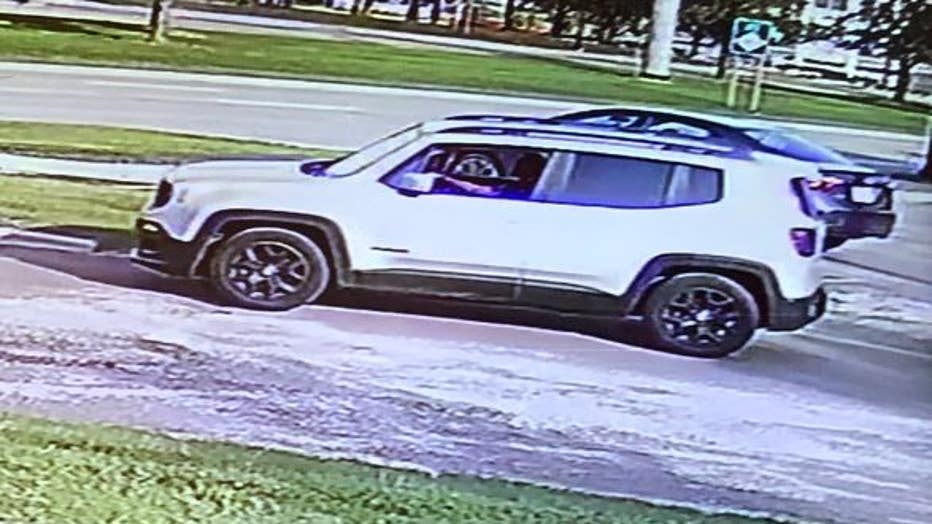 Suspect photo courtesy of Detroit police.