Detroit Incinerator's smokestack to be imploded, closing book on site's controversial history
DETROIT (FOX 2) - A significant piece of Detroit's trash incinerator is set to come down this weekend. The smokestack will be imploded Sunday morning.
This has been a long time coming. The facility finally stopped operating in 2019, and much of it has already been demolished. But here's a look back at the controversial history of the incinerator.
It was May of 1986 and former Channel 2 journalist Bill Gallagher was reporting on what would become a battleground for the next 30 years.
"I think it will play a big new part in Detroit's continued rebuilding," said then-Mayor Coleman Young.
Young was determined to build the facility - but the half-billion dollar project was an immediate concern as well as discharging dioxins and arsenic into Detroit and the surrounding communities.
"We're talking about having to breathe the garbage air that the City of Detroit has produced, and this is going to cost us increased cancer deaths," said then-Warren Councilman Jim Fouts.
Fouts, now the Warren mayor, was worried about cancer and contamination. Nearby Canadians were concerned about acid rain.
" think our pollution problem is bad enough without the incinerator in Detroit contributing to it," said one Windsor resident at the time.
"I think it's just terrible - I'm really worried about it," said another Windsor resident.
But the construction continued - with outdated air pollution control equipment to burn 850,000 tons of garbage a year, providing steam to heat and cool 75,000 homes annually.
"There are a flock of other plants whose emission levels are today higher than ours will be," said official John Cunningham at the time.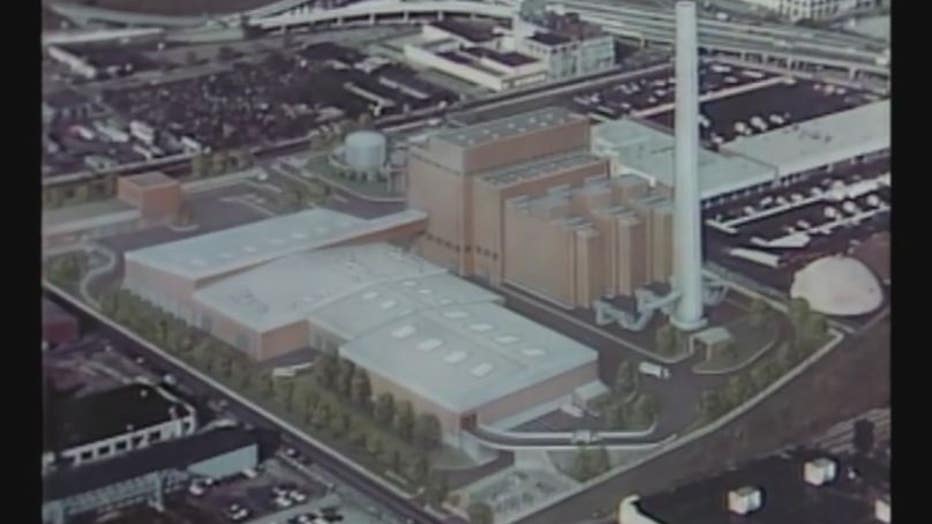 At the time, the Detroit Incinerator Project was attacked on two fronts from both the Sierra Club and the Province of Ontario, which filed suits against the city.
There was drumming in Detroit, there were die-ins in front of City Hall, and there were sit-ins, complete with protestors hauled away by police.
"This is our neighborhood and we don't want this poisoning to affect us," said one Detroit resident.
Greenpeace even came to town - scaling cranes at the construction site and even climbing the ambassador bridge. They hung a 30-foot-by-30 foot banner which was eventually ripped by strong winds but the message was - "Mayor Coleman Young - more cancer isn't the answer stop the Detroit Incinerator,"
But still the incinerator was built - and it burned trash and frustrated neighbors and environmentalists alike.
"It's extremely expensive - extremely wasteful - extremely problematic and it's not the long term solution," said one official.
That frustration lasted for decades - but the incinerator became part of Detroit's landscape.
"Smelled like rotting fish - sometimes it'd burn your nose - I'd have to close windows in the summertime," said one resident in 2019. "I'd have to leave my garden outside - I'd have to apologize at barbecues."
That was 2019 - when the City and Detroit renewable power decided - to stop burning.
"When you look at it from an engineering perspective you go - we gotta fix the noise - we gotta fix the odor - we gotta convert waste to fuel and you add it all up and it just doesn't make sense anymore," said Todd Grzech, CEO, Detroit Renewable Energy.
Up to 5,000 tons of waste burned every day - more than 800 environmental complaints with the Michigan Environment, Great Lakes and Energy.
Now - in 2023 - the incinerator is being dismantled and early Sunday morning - the smokestack will be imploded - Detroit's trash incinerator a thing of the past.
"It just didn't make sense from being a good neighbor," said Grzech.